We have a great team here at Mortgage Choice in Bayside who believe in strong community values.
With strong connections to the community we believe in supporting our local clubs such as Mentone Lifesaving Club and the Beaumaris Soccer Club. We also work hard to support local businesses and have a great referral network to tap in on.
Aaron Hamstead
Bachelor of Arts
After managing a building company for 12 years in Canada, I moved to Melbourne with my wife and 3 children in 2012. In the following years my wife and I have established a successful cafe in Sandringham and I have established a cash flow lending business servicing SME's. In mid 2019, the opportunity to become a business owner within the Mortgage Choice family has brought me here. Having met Jacqui and Andrew through our mutual involvement at the Mentone Lifesaving Club and having worked with Andrew previously, it was not a hard decision to join them in a new venture and one that I am passionate about.
With my varied background in business and involvement in lending on both sides, I bring an understanding of the importance of finding solutions in a timely manner. My previous business success was based on providing high standards of customer service, a skill I will continue to utilise at Mortgage Choice Bayside. I am committed to ensuring that I provide the best possible advice and expertise with your personal finance requirements.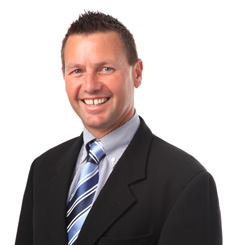 Andrew Kerr
Bachelor of Engineering
Owner Mortgage Choice Bayside
Following a 5 year stint working as an Engineer in Singapore, I returned to Australia looking for a new and exciting challenge. Given my personal interest in creating wealth through property and utilising equity to step quickly up the property investment ladder, I saw Mortgage Choice as a great opportunity to provide clients with sound advice on the many lenders and various products that are currently available in the market. 15 years later and I'm still enjoying helping my clients understand the effects of positive and negative cash flow, and I take pleasure in being able to provide advice for first-time buyers and then seeing their excitement when they move into their first home. I've had a great deal of experience helping families structure their loans to enable their children to purchase their first investment property, in some cases, whilst only just finishing high school. The satisfaction of helping someone move forward motivates me and encourages me to find more people who I can help to reach their financial goals.
David Coates
David has been a Mortgage Choice franchise owner for over 16 years and has experience in all types of finance and with clients in all circumstances. David has accreditation for the full breadth of finance options available through Mortgage Choice - first home buyers, upgraders, investors, reverse mortgages, commercial lending, SMSF loans, leasing, car loans and personal loans.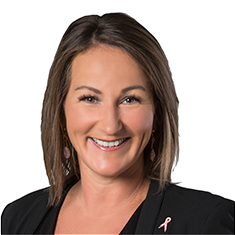 Jacqui Kerr
Bachelor of Business - Accounting and Business Adminstration, Agents Rep REIV
Having spent 11 years in Sales & Marketing roles at a corporate level in Australia and overseas, working alongside my husband wasn't something I'd ever considered, however when I resigned from my role and became a full-time mum, the choice was made for me. Within one short month, a new challenge presented itself, with Andrew & I purchasing our Mortgage Choice franchise in Beaumaris, 15 years on and we have now purchased our 2nd franchise in Bayside, and it's been all systems go ever since! I thoroughly enjoy meeting new people and seeing their excitement when we're able to assist them with their finance needs. Each client has their own circumstances and individual needs and it is truly rewarding when we are able to help people achieve their goals. It's amazing the buzz you get when you are helping others with such an important decision and it really is fantastic when the positive feedback you receive is directly attached to your own business.
Danielle Quiroz
Danielle is our famous Customer Care Consultant, committed to ensuring our clients obtain their property finance with a minimum of fuss. Doing this means keeping our clients informed of progress every step of the way. It also means that every step is taken to ensure lenders meet the necessary deadlines. Her persistent yet friendly manner means Danielle is the recipient of chocolates and thank-you gifts from many satisfied clients.
Danielle is also qualified to arrange finance for cars and any business equipment as well as insurance for your homes, investment properties and vehicles.