Vicki Allen
BBus, MBA, FAICD
Independent Non-Executive Chairman
Vicki was appointed the Independent Non-Executive Chairman in July 2017. She has over twenty five years of senior executive experience across the financial services and property sectors.
Vicki previously served as Chief Operating Officer of The Trust Company Limited and prior to this held various senior roles at both National Australia Bank and Lend Lease Corporation. She has held a number of non-executive director roles in recent years and is currently a non-executive director of Bennelong Funds Management Limited and the BT Funds Board.
She is a fellow of the Australian Institute of Company Directors and a Trustee Fellow of The Association of Superannuation Funds of Australia.
---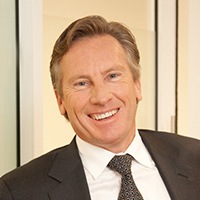 Peter Higgins
Non-Executive Director
Member of Audit Committee
Peter is co-founder of Mortgage Choice. He is also a Director of technology company Power & Data Corporation Pty Ltd, trading as Mainlinepower.com.
Having been successfully self-employed for over 25 years, Peter is an investor in a diverse number of industries covering manufacturing, agriculture, technology, property and finance.
---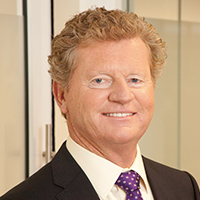 Rodney Higgins
Non-Executive Director
Member of Nomination and Remuneration Committees
Rodney is co-founder of Mortgage Choice. With a background in residential and commercial property, sales and leasing, he has been a Director of companies involved in manufacturing, wholesaling, importing, retailing and finance.
---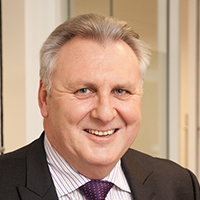 Sean Clancy
Dip Mkt FAICD
Independent Non-Executive Director
Member of Audit and Remuneration Committees
With a sales and marketing background across many industries including banking, fast moving consumer goods, liquor, pharmacy, consumer electronics, telecommunications and hardware, Sean brings a diverse range of knowledge and expertise to the Mortgage Choice Board.
He is also Chief Executive Officer of Transfusion Limited, a Director of the Sydney Swans Foundation, Chairman of Metropolis Inc and Ambassador to Business Events Sydney.
---

Sarah Brennan
FFPA, GAICD
Independent Non-Executive Director
Sarah Brennan is an entrepreneur with over 25 years' experience in the financial services industry at an Executive, Consultant and Board level. She brings with her an extensive background in the areas of strategy, innovation, professionalism and regulatory and corporate governance. Sarah founded Comparator, the leading provider of bench marking to the Australian financial services market, which she then sold to CoreLogic. She has held senior roles Citibank, MLC, Deutsche Bank and has provided consulting services across financial services and wealth management to both domestic and international clients.
---
Andrew Gale
BA (actuarial major), MBA, FAICD, FIAA
Independent Non-Executive Director
Andrew Gale is a qualified actuary with extensive knowledge of the financial services sector. He has had a deep involvement in financial services regulatory issues in a range of capacities and brings expertise in management, M&A, corporate strategy, marketing, distribution and risk management. He has over 35 years' experience in the industry - primarily as Executive Director with Chase Corporate Advisory and CEO and Managing Director for Count Financial Ltd. He also held positions as managing partner for Deloitte Actuaries and Consultants and as senior executive at MLC and AMP.
---

Dharmendra Chandran
MCom, LLB, BCom
Independent Non-Executive Director 
Dharmendra (Dharma) Chandran joined the Mortgage Choice Board of Directors in February 2019.
Dharma is a highly respected corporate strategy and human resources executive with a track record in transformational business and cultural change. Dharma developed a deep understanding of the financial services industry throughout his time in various consulting roles and his five years at Westpac. He has held various Board roles for private companies and government related organisations, more recently, as a Non-Executive Director and Chair of the Board People Committee for 7-Eleven.
---