Jen Hughes
Jen is the face behind most of our social media at MC Bega Valley. She has a political science background and a thirst for all things business & real estate. When she's not knee-deep in researching about home loans and car loans, you can find her surfing with her family at bar or in the kitchen pursuing her other passion - Kimchi & curries. Jen works hard to ensure that all of their consumers know their options and can make smarter decisions when it comes to money.
Biggest motivation: "I've already seen a lot of the world but that has only inspired me to see more of it with my husband & children. To this end, saving money on the big things means we can have spare change to indulge on the little things like noodles and wine."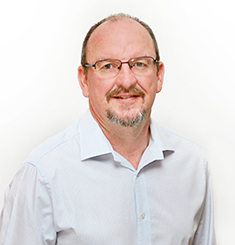 Alan Madden
We are Alan and Kathey Madden are your local Mortgage Choice Business owners servicing: Batemans Bay Bega Bermagui Eden Merimbula Moruya Narooma and all surrounding areas. With Degree qualifications in Financial Services and Mortgage Broking and with access to 28 Lenders and more than 300 loan products we have the ability match you with a home loan that suits your needs.
So whether you are Refinancing, purchasing either your first home or your next home, we are here to help.
The most important thing you need to know about us is that our service to you is 100% free. We get paid by the banks and every bank pays us exactly the same fee. So you can be rest assured that any loan you choose is done so because its the best loan for you and not because I get paid more by a particular lender. That's reassuring isnt it?
At Mortgage Choice the choice of loan is yours!