Call Us
Office - 0404 038 777
Open Hours

Monday - Friday: 9:00am - 5:00pm


After hours by appointment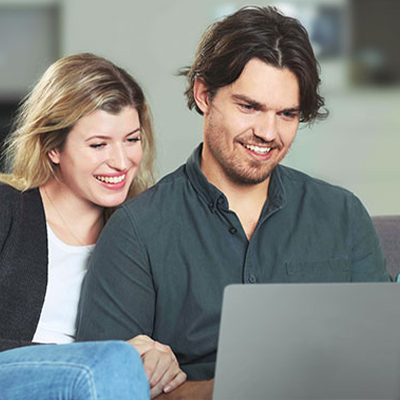 Latest home loan interest rates
Welcome, my name is Alex Wardak and I welcome you and encourage you to reach out and ask as many questions. I understand the lending process can be very cumbersome and majority of the time overwhelming, especially with today's online platforms. You probably did a lot of the research yourself and found it to be very confusing and that's because it can be.
With so many lenders and different policies and guidelines, it's difficult to pinpoint the right lender that will meet your objectives because lender policies can change, almost on a daily basis.
Don't be concerned because you're in good hands. As your dedicated Mortgage Broker and access to over 20 lenders, I can help find the right lender that will meet your goals and objectives and financial position. Let's face it, no two lenders are the same and unless you know which lender will approve your application then you're wasting your time and this can affect your credit score.
As your Mortgage Choice Broker, I will take the time to understand your goals and objectives, conduct thorough research across the different lenders, pinpoint the right lender, and recommend the lender that will meet your goals and objectives. Plus, all the negotiations and paperwork will be taken care of by me, so you can relax and focus on your lifestyle.
With over a decade of experience in the banking and financial services industry, you can be assured that you are in good hands.
Our process:
Initial Appointment;
Research & Analysis;
Recommendation of the lender;
Preparation of paperwork for the lender;
Submission to the lender; &
Outcome
Why you should see a mortgage broker? As your dedicated mortgage broker, I don't work for the lenders thus I'm not biased or paid a salary by the lender. I work with different lenders to help my clients secure finance in the most convenient way. Plus, there is no cost to you.
As your mortgage broker, I have access to multiple lenders which I can research simultaneously and have access to each lender's policy.
How does this help you? As your dedicated mortgage broker, I will ensure you are getting the right advice, your application is going to the right lender and having your application approved so you don't have to spend hours trying to speak with different lenders.
We service the following areas Ryde, Hunters Hill, Gladesville, North Ryde, West Ryde, Epping & Eastwood & surrounding suburbs. If you're not ready to meet with a mortgage broker but have a question, then please don't hesitate to call me at 0404 038 777.
We can meet you in person or virtually with electronic paperwork and document collection.
Services:
Home Loans;
Investments Loans;
Business Loans;
Commercial Loans;
Personal Loans;
Asset finance;
SMSF loans;
Construction loans; &
Wealth management
Having worked as a financial adviser, I understand the importance of having a financial plan to help with wealth accumulation, wealth preservation, and wealth distribution. As your dedicated mortgage broker, I will review your financial situation holistically to identify any gaps and/or risks that can be detrimental to yours and your family's financial wellbeing.
If you're ready to grow your investment property portfolio, we have access to property experts who can guide you through your options.
For fee-free consultation, please call me at 0404 038 777 to arrange an appointment.
The right home loan for your needs
Our mission is to find the right home loan for your individual needs and to always have your best interests at heart. Plain and simple. Which is why we have such a wide range of lenders to choose from. We can search through hundreds of products to find something tailored to your situation. ~
Step-by-step guide to home ownership
There are many steps involved in purchasing a property which can vary between residential and investment properties. This guide explains each step in order as well as what is involved at every stage of the purchasing process.
Help me
calculate