Located on the Gold Coast, we are here to help with all your home loans needs. Take some time to meet our team of lending specialists at Mortgage Choice Helensvale and Nerang.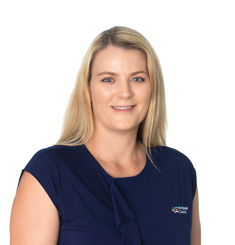 Amanda Thomas
Amanda & Peter Thomas are the Franchise Owners of Mortgage Choice Helensvale & Southern Corridor. Prior to buying a Mortgage Choice franchise, Amanda worked in the banking & telecommunication industries in various roles expanding from Customer Service, Operations & Project Management. Her love of property started in her late teens and she believes every Australian has the ability to achieve the Great Australian Dream of owning their own home.
Amanda understands the stress of buying a property, which is why she loves having the ability to help those in need and to see their smiling faces when they get the keys to their new home. Amanda will take the time & hassle out of shopping around for a home loan and will guide you through the home loan process to help you make better choices with your finances.
Amanda's professional, yet friendly nature allows her customers to feel confident throughout the loan process knowing that Amanda has their best interest at heart to achieve the most suitable home loan product for their particular needs.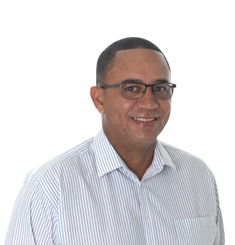 Peter Thomas
Amanda & Peter Thomas are the Franchise Owners of Mortgage Choice Helensvale & Southern Corridor. Prior to buying a Mortgage Choice franchise, Peter worked in the engineering field for 25 years where he managed manufacturing, mining and construction businesses.
Peter & Amanda decided to purchase a Mortgage Choice franchise as they wanted to have the ability to help people achieve their dreams and the Mortgage Choice values aligned perfectly to this.
Peter loves helping people from all walks of life, including mum & dads, business owners, first home buyers and investors. The best thing in life is when you give and don't expect anything in return, that is Peter's motivation for being a Mortgage Broker, he loves seeing the smile on his client's face once they have achieved their dream.
Jo Hoskings
Jo joined the Mortgage Choice Team based in Helensvale and Nerang in 2018 as a Credit Analyst, supporting our brokers Peter and Amanda. Jo's dedication to learning quickly resulted in her becoming an accredited Loan Consultant in 2020.
Jo has a background in Accounting and Financial Planning as well as Law and Business Management. This experience, along with her passion for helping and educating people to achieve excellent financial outcomes, ensures her clients are well informed and receive the highest standard of service from start to finish.
Always striving to achieve a proactive and personable experience for her clients, Jo focuses on their needs and goals to enable a successful outcome.
Outside of work, Jo enjoys renovating her family home and spending time with her husband, daughter, family and friends.
Belinda Silvy
Belinda is the Customer Care & Loan Processor at Mortgage Choice in Helensvale since February 2017. Prior to working at Mortgage Choice in Helensvale, Belinda worked in the personal loan and consumer finance industry for the past 15 years.
Belinda loves keeping the clients informed and up to date throughout the entire home loan process so that the clients feel confident in the service they're receiving. Belinda has an excellent ability to establish relationships with her clients quickly and professionally. She will always go above and beyond in order to achieve the desired outcome with the lender on the clients' behalf.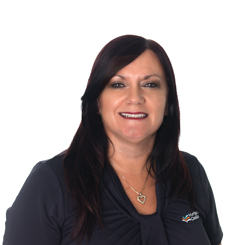 Sharon Wyld
Sharon is a Loan Packager at Mortgage Choice in Helensvale and has been with the business since June 2016. Sharon has extensive experience as a Loan Packager, with over 30 years' experience in the Banking & Finance industry prior to working at Mortgage Choice.
Sharon loves being involved in the loan process so she can help the clients get into their own home or purchase their ideal investment property. She prides herself of giving the best customer service to all of her clients across the Gold Coast.