Testimonials
Customer Reviews for Mortgage Choice in Helensvale on the Gold Coast
Receiving thanks from our happy customers is the best reward we can receive. Here are some messages we have received from clients we have looked after.
---
I want to say A BIG BIG thank you to Amanda, Belinda and all the Staff. You guys did such an incredibly amazing and professional job. I so appreciate your persistence in achieving the financial settlement, it was an extremely tough and exhausting process for everyone and you have so many other clients to manage as well, so WELL DONE to you all.
It still is a bit surreal at this end, I cant believe we did it and I am very excited about the new journey in front of me. I am pleased that at the beginning I persisted through Mortgage Choice in finding the best of the best, knowing my case was going to have its challenges, and your company certainly delivered.
Amanda, I was so blown away from day one by your knowledge and expertise of the banking world. You gave me the confidence to move forward financially.
Now I can finally rest, SO MANY MANY THANKS to you guys for everything.



---
This will be my wife's and I second mortgage through mortgage choice Helensvale, what an easy process this has been, Peter and Belinda go above and beyond to make sure the job is done correctly and in a timely manner. The team at mortgage choice Helensvale kept in contact and provided clean communication through the whole process from contract signing to settlement. Kind words just can't describe the amazing effort that this team has done for my wife and I on both occasions. Now they have also helped us buy our new car. Thank you so much guys.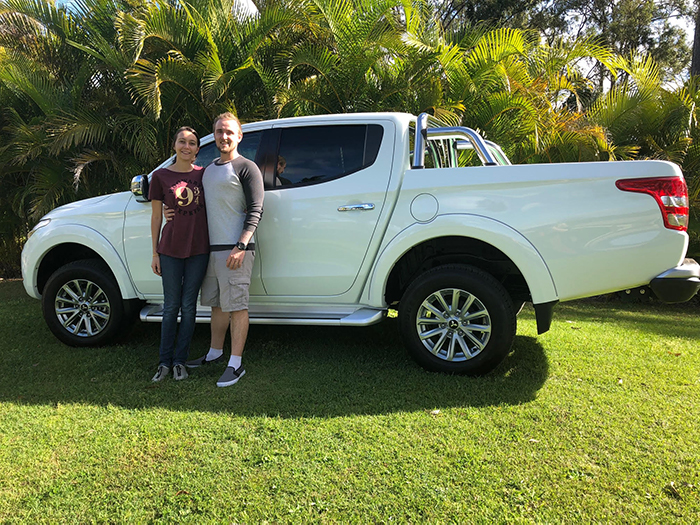 ---
The team at Mortgage Choice Helensvale are amazing to work with, friendly, professional and most of all very knowledgeable and experienced. We have used these guys for a number of different things over the years and will continue to do so. Nothing is ever a hassle and they always have your best interest in mind. I wish there were more stars to give.
Thanks mortgage choice Helensvale



---
The best mortgage brokers! Peter and his team have managed 2 of our mortgages and every time they go over and above. Peter makes everything clear and takes care of everything. Highly recommended.



---
Would highly recommend Peter and his Team at Mortgage Choice Helensvale. A simple home loan check has now save $$$ and they do everything for you. Thanks again Peter



---
Working with Peter and Belinda was an absolute pleasure and a great experience. Peter and Belinda guided us through the entire process and kept up to date. We were first home buyers and boy we definitely needed all the help we could get and felt comfortable that we were in good hands! Would highly recommend Mortgage Choice Helensvale! Thank you so much Peter for everything and Belinda for keeping us on track, we appreciate it! We definitely made the right choice in working with Peter and his wonderful team.



---
The assistance we have received have been wonderful, working with Peter and the team at Mortgage Choice, Helensvale has made the process of refinancing our mortgage easier.



---
From the first appointment with Amanda till the very end all team members were extremely knowledgeable, friendly and informative. The whole process was very easy from start to finish with lots of help and explanations along the way. Can not recommend them enough !!




---
Thank you for helping us to our goal of our new home. You were always very helpful & friendly and went out of your way on many occasions to help us. We really appreciate it.



---
Thank You Peter. You worked had to achieve my homeloan goals. My son & I are very happy in our new home. I'd happily recommend your services to friends and family.



---
As a fellow service provider in the financial services industry I was extremely happy with the communication and service provided by Mortgage Choice Helensvale. I will be referring anyone looking for debt consolidation or investment lending to this team. Michael Luck Financial Adviser Plenitude Financial Services



---
I was very pleased with the services offered by Mortgage Choice - it was great to be able to get over difficulties you encounter when dealing with banking institutions with regard to processes you are not familiar with.




---
I was initially dubious about using a franchised national mortgage broker, but when we met with Peter on our initial visit, we knew he was the Mortgage Broker for us. Peter, Amanda, Lindsey and the team are exceptionally knowledgeable....there's no generic sales pitch here, just years of invaluable experience that they are willing to share with you. When we narrowed down our search of properties I emailed Peter and he sent me information on the property and the area that I would not have be able to access on my own. I cannot recommend Peter, Amanda, Lindsey and the team highly enough. They made the whole process easy and pleasurable. Thank you!



---
I would recommend Amanda & her team without Hesitation. The professional way she conducts her Business is a credit to her yet she adds some nice personal touches as well. It was all very effortless. Nice Coffee too!



---
I'm very busy running my own business & there is never enough time in the day! Having Mortgage Choice take care of the gritty work & dealing with the bank kept the entire process easy & hassle free!



---
You put me at ease through the process. I really appreciated the teams time to answer my queries. Thank You Again!

The face to face, email and phone communication was great. It was a totally new experience/learning curve for me and everyone at your branch helped me through it. Thank you Amanda and Team.




---
Excellent Service, Friendly. A genuine concern for clients getting the best loan available.
Peter and the entire staff were completely professional. Helpful & Kind.
Could not Recommend Mortgage Choice Helensvale highly enough.



---
Great Service from Peter & The Team. Will be using them again for the next home purchase.



---
The service is first class. The entire team was informed, professional, responsive and helpful!! I never had to ask or follow up on anything - it was all taken care of! They understand service! Thanks!



---
As a first home buyer, it was a very unknown situation. Peter and his team made it very easy, while still ensuring we understood clearly every aspect of the loan process including documents and budgets before the go ahead. This made the whole aspect of buying our first house more comfortable and reassuring. I would recommend Peter and his team to anyone. They are excellent and go to many lengths to ensure you are satisfied.



---
This is the second time we have worked with Peter and Lindsey regarding our home loan. They are both extremely professional and so lovely. They work hard to achieve our goals speedily and are always on hand to answer any questions we may have. I would have no problem in recommending them to all of our friends and family. Thank you Peter & Lindsey for another smooth process.



---
Cade and I were 100% completely satisfied with your service, help and advice. We have recommended you and your company to family and friends. Thank you for all your support, you made our purchase a very simple and quick process.



---
We have lived in three different countries over the past 22 years and I have to say the we have never experienced the great service that is offered by Peter and Lindsey. We have bought and sold no less than eight properties during this time and the service we received from Peter and Lindsay was the best ever. Thank you so much for your follow up, your professionalism, and your attention to detail.



---
Peter and Lindsey make a great team! Peter was very informative and made us feel like we could trust him to find us the best loan available. He was always available to answer our questions and went out of his way to meet deadlines for us. Lindsey always kept us up to date via phone and email and helped us out wherever she could. Always very friendly and easy to talk to. Thank you both!



---
I am a single income middle age lady and I felt I had a very low chance of getting a bank to look at me for a loan. I was told about mortgage choice from a friend and from the moment I made the appointment I was happy with the service that was provided as all my questions were answered. Prior to finding a house I obtained pre approval and when I found a home I got information from Peter about the history of that house from previous sales, which gave me the upper hand when negotiating. The communication from start to finish was fantastic, friendly, informative and took the stress from the house buying process.



---
Thank you Peter and Lindsey for your prompt service for refinancing our mortgage. This is the best and quickest service we have ever had. We were constantly informed of the progress of our application right through to settlement.