July 14, 2017
Hayley Dunning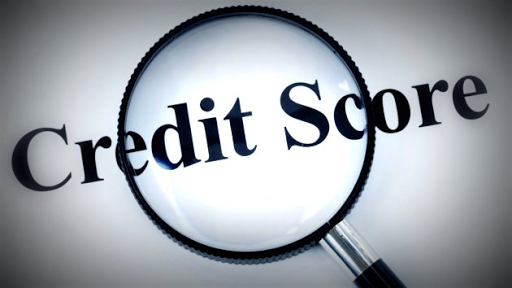 This week we are breaking down everything to do with credit. From what counts as a credit enquiry to how bad credit or defaults can impact your eligibility for a loan, we explain it all.
Credit Enquiries
A credit enquiry is any time that you apply for any type of credit including credit/store cards, loans or utility applications. Multiple credit enquires within a short period of time can have a negative effect upon your credit score and can go against you when applying for other types of credit such as loans.
It's important to be mindful of both the number of credit enquiries you make as well as the nature. Ensure that you don't apply for any type of credit unnecessarily and undertake thorough research before applying for a credit cards, loans, etc. as this will help eliminate the need for multiple credit enquiries.
Credit Cards and Store Card
Credit cards are issued by a lender or credit provider, they allow you to transfer the balance of a purchase to the card so you do not have to pay cash. This amount will remain in your account until fully paid off, if the balance in the account is not paid off within a certain amount of time then you will incur interest fees. Credit cards often have a relatively high interest rate due to the risk involved with credit based purchases.
Store cards are similar to credit cards except your purchases are limited to items sold within that particular store. In Australia, store cards are available at large retailer/department stores such as David Jones and Myer. The card itself may carry the store's logo but are actually issued by a credit provider such as Latitude Financial or American Express and generally will incur the same high interest rates.
Both credit and store cards count as a credit enquiry appearing on your credit report and will impact upon any future credit enquires including home, car or personal loan applications.
Defaults
A default is an overdue debt (phone/internet bills, loan repayment, credit card, rates/utility bills, etc.) of more than $150 that is not paid within 60 days. If the default/s that you've had in the past have been paid then they will have less of an impact on your credit score and therefore your ability to apply for a loan.
Credit Score
Your credit score is based on a credit report that is made up of the past five years of your credit history. Different aspects of your credit history all help to make up your credit score, these include; credit enquires, payment history/defaults, types of credit providers you have used, amount of credit borrowed and debt agreements of any nature.
Credit scores are measured on a scale of 1-1200 with 0 being the lowest (and worst) possible credit score. A good credit score is one that sits around 622-725, anything above this will only improve your application for credit in the eyes of a lender/credit provider. A credit score of 621 or lower indicates that you may have had issues in the past with regards to credit and may impact on your ability to be approved for further credit.
Can you still get a home loan with bad credit?
Having a poor credit score can have a negative impact on your application for a loan but it depends on your individual situation, there are lenders who will still lend to people with defaults or a less than satisfactory credit rating.
Mortgage Choice Brisbane North can perform a free credit report for you if you are curious to find out your credit score and how it may affect your eligibility for a loan.
It's important to be mindful of what can affect your credit rating as this can impact your ability to borrow in the future. If you have any questions about your eligibility for a loan with regards to credit, speak to us today to see how we can help you on 07 3188 7959.