September 15, 2017
Hayley Dunning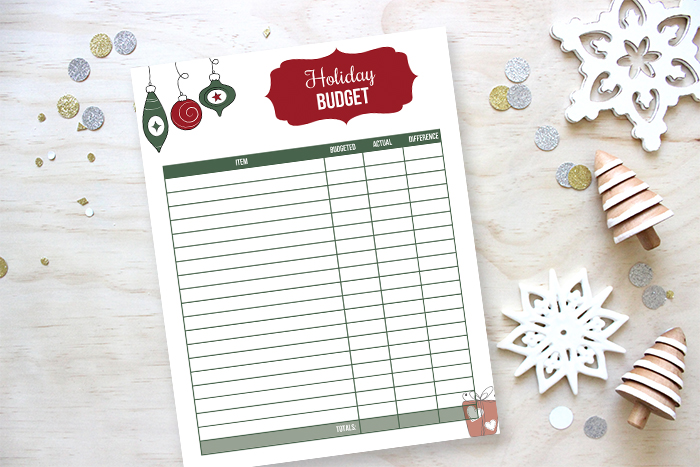 Despite this year flying by at lightning speed, it may still come as a surprise that there are only 15 weekends before Christmas!
This week we've prepared our top tips for how you can plan and budget now so you can enjoy a stress-free festive season.
Plan
Starting planning now, make a list of all the people you need to buy presents for, figure out your holiday party plans and start brainstorming gift ideas. The more prepared you are now, the less stressed you'll be in December.
Budget
Once you've determined your plan, you can start working on your budget. Set a spending cap for each of the people you need to buy for. Start working on a shopping list for all the food and alcohol you plan to buy so you can get a rough figure of how much you'll need to put towards this. After you've tallied up all your expenses, you will have your final budget.
Save
Now you know what figure you're working with, you can start putting money aside towards your budget. If your budget is a little out of reach, start thinking of some creative ways to earn some extra cash in the coming weeks. Quick ways to make cash or save money include selling anything you no longer need (clothes, appliances, furniture, etc), skip your morning coffee and start taking your lunch to work, online/consumer surveys, etc.
Spend
Don't leave your shopping to the last minute! Now that you have a little nest egg, you can start chipping away at your Christmas shopping. Online shopping is a great way to save money and eliminate the stress induced by frenzied Christmas shoppers. By planning gifts in advance, you have the luxury of waiting until an item is on sale/discounted to help save a little extra cash and you can have it delivered right to your door.
Keep an eye out for bargains during your weekly grocery shop and don't be afraid to throw the odd item in your trolley here and there if you spot it on sale (non-perishable of course!). The same can be said for your local bottle shop, if you're planning on purchasing alcohol as a gift or to take to holiday parties, keep an eye out for discounted prices in the coming weeks.
The best way to be organised come Christmas is to plan ahead. By creating a plan and budget now, you can start your shopping early, reap the savings and look forward to a stress-free Christmas!