June 09, 2017
Hayley Dunning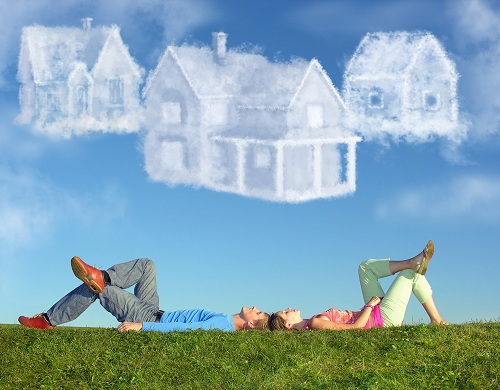 We've all been raised to think that the great Australian dream is to grow up, get a job and buy a house, but with property prices the way they are currently, that dream may not be all it's cracked up to be.
In the Blue Wealth property video below, two scenarios are put forward. One where couple John and Mary want to purchase a home in an inner-city suburb but can't afford the $700,000 purchase price so they settle on a house in an inferior neighbouring suburb for $600,000. They put down a $90,000 deposit as well as paying stamp duty and costs and take out a loan for $540,000 with weekly repayments of $840.
The second scenario shows another couple, Kate and Peter, deciding to rent a home in their desired suburb for $550 per week and purchasing an investment property worth $450,000 in another suburb with a loan amount of $405,000. Due to their borrowing capacity and minimum holding costs, they discover they can purchase another home for the same value giving them a total of $900,000 in assets. As they are able to use their rental yield to pay off their mortgages, they discover that their out of pocket expenses are only $120 per week for both loans. This combined with their weekly rent of $550 brings their total expenses to $670 per week. Not only are Kate and Peter living in their desired suburb, they have a significantly higher amount in assets and much lower out of pocket expenses.
Blue Wealth Property has provided an alternative to the traditional Australian dream in which a person can afford to both enter the property market and live in their desired suburb without spending the next few decades on the back foot trying to pay off their home loan.
If you're interested in entering the property market as a First Home Buyer or property investor, speak to us today to see how we can help you on 07 3188 7959.