July 28, 2017
Hayley Dunning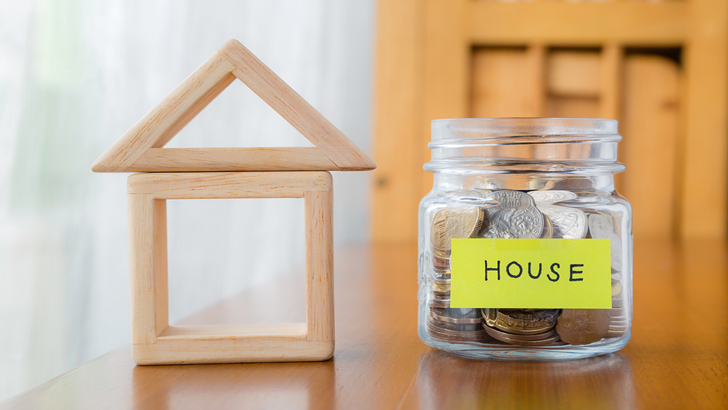 Saving money for a deposit can sometimes seem like an uphill battle. We've come up with our top 10 tips to help you increases your savings and get on the fast track to buying a home.
Review your contracts/bills: A great way to save money is to get in touch with your service providers, i.e. phone company, utility provider, etc. and see if there are any savings to be made. It doesn't hurt to ask and any potential savings can go straight towards your deposit.

Start a piggybank: You can use a piggybank, a large glass jar, a box…anything really! At the end of every day/week empty out all the spare change rolling around in your wallet. You'll be surprised how quickly it adds up.

Use cash: Often we spend money without even realising because technology has made it so easy for us. It's not until we check out bank statement or account balance and start to ask ourselves "Where did all my money go?". Using cash means you'll pay more attention to just how much you're spending and exactly what you're spending it on. When you see how quickly your cash disappears, this may be just the motivation you need to start spending less and saving more.

Pay bills on time: Paying bills on time will eliminate any late fees you may be charged. It's also a good habit to get into when trying to save money as once all the bills are paid and you see how much money you're left with, you may not feel the need to spend as much. Where possible, try and set up direct deposits for all your bills, this eliminates the risk of you putting it off or forgetting and incurring any late fees.

Add any extra money straight to your savings: Like most of us, you probably can't wait to splurge as soon as you get a bonus at work or receive your tax return. Why not put that money straight into your savings? Yes, it may not seem as fun as spending it on a big-ticket item but it could mean you can now buy your first home sooner rather than later!

Stay in more: Dedicate one weekend every fortnight/month to staying in and not going out. Cook dinner at home, watch a movie and save that $$.

Create a budget: Determine exactly how much you are spending and where you could afford to save. If you're spending $10 a day on lunch, that's $200 a month. If you started taking your lunch to work every day, you could save $2400 a year! A daily coffee can set you back $4 or $20 a week. If you were to make your own, you could save over $1000 a year on coffee alone.

Save on groceries: Your weekly grocery shop can add up quickly and some of this food may not even get eaten! Where possible, buy frozen, it's generally much cheaper, lasts longer and most food is frozen fresh. Meal planning is another way to increase savings, by planning your meals you are less likely to buy food that won't get eaten or impulse buy.

Sell unused/unwanted items: If you have any old clothes, electronics, furniture, etc you no longer want or use, sell them! You could earn a couple of hundred or even thousands of dollars to go straight towards your deposit!

Visualisation: Picture what you want, go to open houses and get an idea of exactly what it is you want. This constant visualization will act as a reminder of what it is you're working towards and help motivate you to reach your savings goal!
If you're looking to buy your first home, speak to one of our expert mortgage brokers today to see how we can help. Call us on 07 3188 7959 today or drop into our office in Nundah Village.