July 21, 2017
Lesley McGuire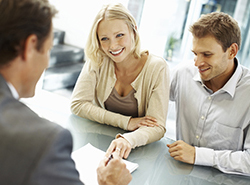 Most people have multiple debts, including, but not limited to home loans, car and personal loans, credit cards, and tax repayments. Actually juggling all of these debts can be a real pain, as high interest accrues on many of the individual debts. Worse, the bills will come in at different points through a month, and if you were to miss a single payment the dishonour fees can be exorbitant, even if you rectify the situation immediately.
It is for this reason that many people look to debt consolidation, as often it does makes a lot of sense to roll all the debts into the single long-term debt for repayment over a period of time. Often customers will speak to their Mortgage Broker about this financial solution, because the home loan is typically the largest – and longest term – debt that an individual has.
In rolling your debts together, the benefits are numerous, but the two principle reasons for doing so are that, firstly it helps with the management of the debt; following debt consolidation, you're looking at a single, manageable repayment each month. Secondly, this repayment plan will also save many people money by putting a low interest on debts that were previously high interest.
Debt consolidation can also take short term debts and turn them into long term debts, which can accrue a lot greater interest, even when the interest rate is lower. It's a good idea to do the maths before rolling debt into a consolidated plan to make sure that you're not going to be worse off over the long term.
If you have any questions about debt consolidation, your local Mortgage Choice, Mortgage BrokerAndrew Heath is the person that you want to speak to. He'll be able to help you identify if debt consolidation is the right solution for you, outline what kind of savings you could expect, and the help to highlight the options that you have.
Please call Andrew Heath on 0411 550 600 7 days a week for more information.