Team Profiles
Meet your local Mortgage Broker servicing Rochedale, Springwood and surrounding areas
We understand the process of obtaining a home loan can be a confusing and somewhat daunting task. That is why we help you every step of the way from the home loan application to settlement. Talk to us today by calling 0432 392 277.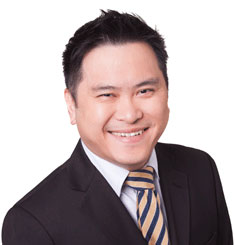 Andrew Liau
Andrew Liau is the Franchise Owner of Mortgage Choice servicing Rochedale, Logan, Springwood, Shailer Park and surrounding areas.
Andrew is a financial and investment savvy finance broker with a passion of helping clients achieve their home ownership dreams and goals, this led Andrew to purchase Mortgage Choice franchise. Prior to joining Mortgage Choice, Andrew has been working with multinational corporations in Brisbane for over 13 years as a Certified Practicing Accountant (CPA) and a Certified Internal Auditor (CIA). During these time, Andrew has also developed his skills within the finance and property markets with personal experience.
Andrew understands the customer as he has been through what the customer is going through and therefore able to appreciate the needs and expectations of clients. He enjoys educating clients and making the loan process as easy and enjoyable as possible.
Andrew wants to help his clients succeed in life and to build a long-lasting partnership with them. Therefore, the main reason why Andrew has joined Mortgage Choice is that he gets paid the same rate regardless of which lender you choose. He wants to make sure that you are comfortable that he is looking for the most suitable loan for you and not the commission he receives from the lender.
Andrew will take the time and hassle out of shopping around for a home loan and will guide you through the process to help you make better choices with your finances.
Andrew is also fluent in Chinese Mandarin and Cantonese. - 欢迎来电!
Contact Andrew on 0432 392 277 or email andrew.liau@mortgagechoice.com.au for any enquires.