August 28, 2015
Rachel Perry

The Granny Flat Revolution
Guest blog by John Spencer
Parnell Partners Real Estate
Once upon a time, Granny Flats were viewed as 'an illegal garage conversion' where you could provide cheap accommodation while gaining a little extra income.
Times are a changing, and with the introduction of the Affordable Rental Housing Policy in 2009 by the NSW State Government, Granny Flats are now legal and are fetching serious weekly rental returns.
Demand has definitely increased in the past 12 months and Granny Flat affordability has also risen due to recent changes in legislation and innovative material choices.
The best part of all is that approval for a Granny Flat is relatively easy to get....
New laws have simplified the prcoess for building a Granny Flat with approval now often only taking as little as 10 days. These laws fall under 'Complying Developments' being the process whereby smaller building projects can skip the longer and often frustrating Development Approval (DA) system. Getting a DA can often take up to 90 days.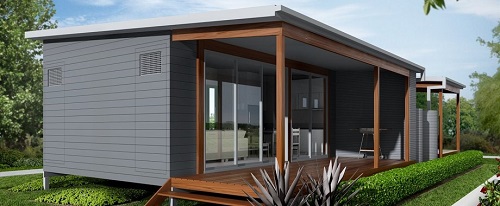 Granny Flats don't have to be 'just for grannys'.
Our experience has shown a wide variety of uses for Granny Flats.
Home Owners - those who are wanting to generate additional income, either to help pay off existing home loans quicker or just to earn some extra spending money. With rental returns so high in the Forest area, a Granny Flat is a great way to generate extra revenue on a such a small outlay.
Owners looking at downsizing - some are moving into the new Granny Flat while renting out the main house, achieving an even higher weekly rental income.
Granny Flat for your aging parents - with the aging population living longer, more of us are finding ourselves in the position of caring for our parents. When a nursing home or a retirement village may not be the option you are hoping for, an alternative can be to build a granny flat or buy a property that already has one. Considering a granny flat can be an emotional decision. This article on Domain looks at some of the areas worth considering - Granny Flats
With some consideration about financial and emotional implications, having your parents close by and incorporating a granny flat can make for a happy family all around.
Do you have any questions relating to Granny Flats or any other real estate matters...
Ask our Guru - John Spencer - 0413 991 966
For all your financial needs, contact Andrew Perry on 0401 9244 or through the 'Contact Us' button at the top right of the page.