Your local Bayside area home loan experts. We understand our customers as we're locals too.
Across Bayside, from Brighton to Bentleigh, Bentleigh East, Hampton, Moorabbin, McKinnon, Ormond, Sandringham and Heatherton, and everywhere in between, we've got you covered. Mortgage Choice in Bayside are your local home loan and financial experts.
Moorabbin
5.0 (22+ total reviews)
Aggregated from:







Call Us

Mortgage Choice Moorabbin

Office - 0431 040 996
Open Hours

Mortgage Choice Moorabbin

Monday - Friday: 9:00am - 5:00pm


After hours by appointment

Free Appointment
Address
2/9-19 Levanswell Road
MOORABBIN,

VIC

3189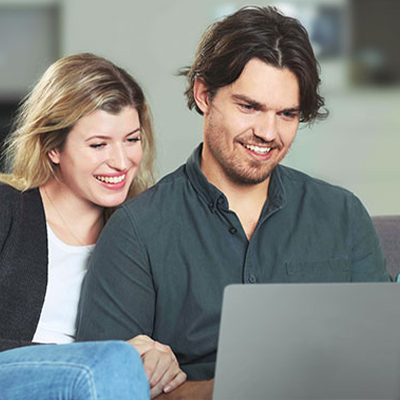 Latest home loan interest rates
At Mortgage Choice in the Bayside area, we understand our local community, because we're part of it.
Our team of home loan experts live, work and play in the Bayside area and love nothing more than helping their community with all their home loan, car loan and business financial needs.
We've helped hundreds of local Bayside residents get the best deal on their home loan. Our friendly team to help make your dreams come true.
Why choose Andrew Van Eede and the Mortgage Choice Bayside team?
Our focus in on you, our client. We do all we can to help make applying for finance easy, right from the start, and we do what is best for you, not what is best for the bank. We listen to your situation and needs and then offer you various solutions that suit your requirements.
Right loan for you

. The only thing that matters to us is the home loan that's right for you.

Wide choice

. We can compare hundreds of highly competitive home loan options from a wide choice of lenders, including the big banks.

Less stress

. We make it easier for you by preparing the paperwork, lodging the application and following up with the lender for you as your loan progresses to settlement.

No charge

. There is no charge to you for our home loan service because the lender pays us after your loan settles.

Range of products

. We can also help you with commercial loans, car loans, personal loans, asset finance, general insurance and credit cards.
"We have used a number of mortgage brokers over the years and would recommend all of them. Andrew Van Eede is the best of our mortgage brokers doing all the hard investigative work behind the scene in order to win us the best mortgage deals and chasing up the lenders in order to expedite to closure. We cannot recommend Andrew highly enough." J.MacLeod
It is all about choice!
At Mortgage Choice in the Bayside area, we build lifelong relationships with our valued customers in our local community. We service all of Brighton, Hampton, Sandringham, Moorabbin, Bentleigh, Ormond, McKinnon, Heatherton and all across Melbourne's Bayside area.
Our team of local brokers have access to hundreds of home loan options from over 20 leading banks and lenders and offer you a no charge to you home loan service.
We offer professional advice for a wide range of requirements, such as:
We're here to help!
So whether you're a first home buyer, upgrading to your next home, getting into property investment, or wanting to refinance your existing loan, the team of local Bayside area home loan experts can help you make the right move. We'll be here for you at every stage of the process.
Contact us today at 0431 040 996 for your free appointment.
What do I have to do when applying for a home loan?
The right home loan for your needs
Our mission is to find the right home loan for your individual needs and to always have your best interests at heart. Plain and simple. Which is why we have such a wide range of lenders to choose from. We can search through hundreds of products to find something tailored to your situation. ~
Client reviews
Throughout the refinancing process, Andrew has been so helpful and supportive. He has handled any questions quickly and provided me with sound advice. I am so appreciative of his professional manner and advice and would absolutely recommend him to anyone looking to refinance.
Andrew was extremely helpful. The new bank wanted so much information, so the process took a long time. But Andrew was patient and helpful throughout. Even happy to come to my home to sign documents etc . Even took calls after hours and on weekends. Couldnt be happier. This is the 2nd time Ive used his services. And also found great cash back deals. I couldnt done it all on my own. THANK YOU Andrew
Andrew has become part of the family having helped us through the purchase of two properties, as well as sales for my parents, sister and brother in law He is a great coach throughout the whole process and even drove across town on multiple occasions to help us sign documents in time Thank you Andrew.
Andrew helped us purchase our first home, we worked together for a long time through ever changing circumstances during the pandemic. He was always fast to respond and very patient with us through the whole process.
My experience with Andrew was fantastic, he was very responsive and took the time to answer all my questions.
With Andrews help Ive successfully purchased my first home - he made the process so easy and took away some of that stress with buying
Highly recommend Andrew with his professional attitude, and ability to step you through the process, you couldnt be in better hands
A pleasure to deal with. Recommend to everyone.
Andrew has successfully helped me refinance two properties and save me a substantial amount in interest rates and monthly repayments.
The process was quick and smooth allowing me time to provide all of the relevant documentation and then acting quickly to move each step forward.
The professionalism of Andrew and his team is evident by the efficiency and personal attention to detail.
All my questions... read more
My experience with Mortgage Choice was fantastic
Andrew was lovely and friendly and took the time to understand my personal situation. He worked incredibly quickly and was very responsive.
He went above and beyond and achieved what I thought would be impossible - getting me a home loan
I cant recommend him enough
We were very appreciative of Andrew's can do approach when it came to us realising our goals for our next mortgage. Andrew was keen to find out what we wanted and then help us find a way to make that happen. He always kept us informed about how things were going with our applications and did his best to keep us calm, even when we were a bit anxious. Definitely will be talking to Andrew again when we are looking at out next move.
Andrew helped with a difficult loan. With his help, and professional manner, we got approved. I have now recommended him to two friends who said the same
First home buyer's guide
Purchasing your first property can be an overwhelming process and there may be steps you are unsure or unaware aware of. This guide will walk you through all of the steps involved in the buying process.