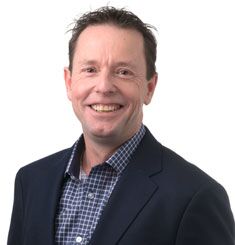 Andrew Van Eede
Mortgage Broker and Business Owner
As your local home loan and finance expert, my goal is simple - to help you achieve the security and freedom that comes as a result of a well planned, strategic approach to your finances.
I was born and bred in Bayside. I grew up here, I still live here and now I am raising and educating my children here. In fact, my children are the fourth generation of the Van Eede family to live in this wonderful place.
A local businessman, I have established myself as a trusted adviser to many hundreds of local Bayside residents and my strong sense of community has seen me be heavily in local Bayside schools and sporting groups as a player, coach and supporter.
So whether you're a first home buyer, upgrading to your next home, getting into property investment, or wanting to refinance your existing loan, talk to me today so I can help you get the best possible deal for your situation.
Contact me today at 0431 040 996 or at andrew.vaneede@mortgagechoice.com.au to make a free appointment.