November 14, 2016
Josephine Briest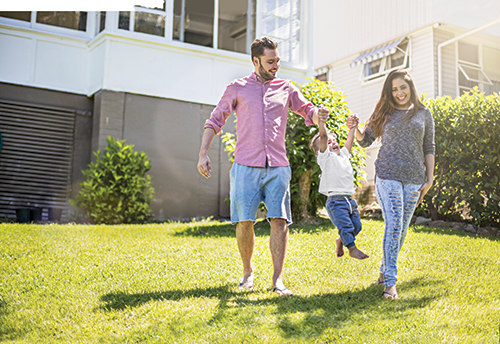 Manly is a popular location for home buyers and investors alike, and when it comes to financing your bricks and mortar asset, a Manly mortgage broker can make a real difference. In fact it can be the key that lets you secure funding for your new home or assist you with plans for investing in Manly.
The current market offers consumers a wide choice of home loans in Manly. The downside of this is that it can become a little overwhelming to know which Manly loan is right for you. And frankly, who has the time to check every loan on the market?
The result is that many Manly home loan customers simply turn to their regular bank. But that can mean missing out on a home loan in Manly that is far better suited to your needs.
A simple solution – and one that won't cost you anything, is to talk with Mortgage Choice servicing Brookvale.
We shape Manly home loan to your needs
As your local mortgage broker in Manly, your needs are my top priority. You can be sure of that because I am paid by lenders – my home loan advice costs you nothing, and I am paid the same no matter Manly hoe loan you select from our extensive panel of lenders.
It means you have the peace of mind knowing your home loan in Manly is hand-picked as the best match for your circumstances.
As I have extensive experience arranging Manly home loans, I'm able to ask any questions you may have – regardless of whether you are a first home buyer in Manly or a seasoned northern beaches property investor. After all, there's always something new to learn about the property market.
Once I have a firm idea of what you need and want in your Manly home loan, I can narrow down the choice of loans, though the final decision is always yours.
I'll complete the paperwork for you
For many of my Manly home loan customers, filling out the loan application is one of the most daunting aspects of organising a new loan. Part of my job as your local mortgage broker in Manly is to complete the paperwork on your behalf. This ensures the application is completed correctly to help speed up the lender's response time.
I'll keep you up to speed with what's happening with your home loan in Manly at every stage – and as the point of contact with your lender, I can handle enquiries on your behalf.
It lets you focus on finding your dream home in Manly.
Put yourself ahead of other buyers
The highly competitive nature of Manly's property market makes it worth giving yourself every possible advantage to secure the Manly home of your choice. By working with me, you have the benefit of an expert on your side to help your loan application over the line.
To start arranging your Manly home loan, call me today on 0409 536 097 or 02 9938 4511. Or email me at andrew.vaughan@mortgagechoice.com.au.