Home Loan and Financial Services Specialists in Port Adelaide, West Lakes, Largs Bay, Woodville, Hindmarsh and surrounding suburbs.
Our Port Adelaide team at Mortgage Choice are dedicated to providing you with service that goes beyond your expectations. From the professional advice from our home, car and business loan experts and financial advers, our focus is to help you can make better choices for a better life.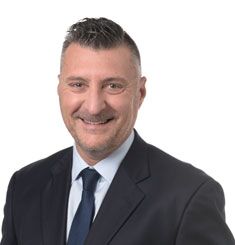 Livio Tramontin
Owner of Mortgage Choice Port Adelaide
With over 40 years of experience as a financial planning and within the banking industry, Livio now brings his extensive knowledge and experience assist his clients and find them the best possible financial solutions to meet thier needs.
A local born and bred in the western suburbs of Adelaide, Livio not only understand the local area, but understands the different needs of the local community. A keen soccer supporter and family man, Livio likes nothing more than being able to work within his local community and help others achieve thier financial goals.
For more information feel free to call or email Livio at any time:
Phone: 0468 967 224
Email: livio.tramontin@mortgagechoice.com.au
Office Hours:
Monday - Friday: 8:30am - 5:00pm
After hours by appointment