We are your award winning Gold Coast Mortgage Brokers & Home Loan Experts in Miami, Burleigh & Palm Beach!
Our Achievements:

2019

QLD Multi Operator Business Excellence Award

2019

Winner, High Performance Award (Top 17 Brokers in Australia), Mortgage Choice

2018

Top 10, The Adviser's Elite Business Writers

2018

Top 10, Mortgage Professional Australia's Top 100 Brokers

2018

Winner, High Flyer Award (Top 17 Brokers in Australia), Mortgage Choice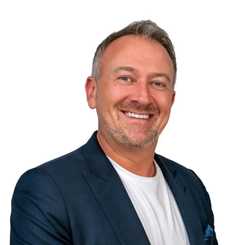 James Hasselle
Mortgage Broker (Principal)
Email: sales.burleigh@mortgagechoice.com.au
James founded Mortgage Choice in Miami in March 2006 and for the two years prior to this he managed a Mortgage Choice franchise in Brisbane's inner North. In June 2013, he proudly opened his second office in James Street, Burleigh Heads to expand his existing business and make room for further growth. In September 2017 he took on a third office in Palm Beach and now has 11 staff across the three Gold Coast offices.
James is extremely passionate about Mortgage Broking and relishes in being able to help his clients fulfil their dreams. He will always go above and beyond the call of duty to ensure his customers get the best possible deal. His love for the business and high level of customer service is the reason James is an acclaimed specialist in his field, with many awards and accolades to his name.
When James is not at work he enjoys spending time with his wife Kate whom also works in the business and 4 children, running with Elliott, walking his French bulldog Ouzo, eating out and supporting the local businesses.
Angela Moore
Mortgage Broker
Email: sales.palmbeach@mortgagechoice.com.au
Angela joined the Mortgage Choice in Miami & Burleigh team in early 2014. Angela holds her Certificate IV and Diploma of Mortgage Broking and Finance Management and is able to assist you with all your home loan and finance needs.
Previously, Angela has come from a customer service and administration background within the aviation and major corporate companies. This experience along with her current industry knowledge ensures that her clients receive the best possible outcome.
Outside of work Angela spends her time with her husband, dog and two young children. She also enjoys socialising and travelling.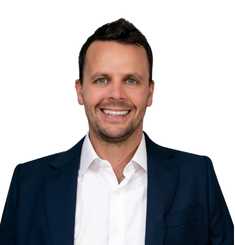 Elliott Simmons
Mortgage Broker
Email: sales.miami@mortgagechoice.com.au
Elliott joined the team at Mortgage Choice in Miami & Burleigh in June 2013. Elliott holds a Diploma of Mortgage Broking and Finance Management and is able to assist you with all your home loan and finance needs.
Elliott's friendly, motivated, high spirited and approachable manner makes him a great asset to the team, you can always find him working towards the best result for the customer.
Outside of work he enjoys relaxing in the sunshine and loves everything that is sport although now days is a far better spectator then participator.
Elenni Stamoudis
Mortgage Broker
Email: elenni.stamoudis@mortgagechoice.com.au
Having joined the Mortgage Choice in Miami & Burleigh team in 2015, Elenni started out as our Administration Assistant. She soon progressed to work alongside James as his Credit Analyst and has since become a fully accredited Mortgage Broker.
Elenni graduated from Griffith University in 2015 with Bachelor of Commerce majoring in Accounting and Financial Planning.
Elenni always strives to meet her clients needs, goals and objectives working closely with them and often exceeding all expectations. In doing so, she has recieved more 5 star google reviews than any other broker in the business.
Elenni is of Greek heritage and loves to travel and live an active lifestyle. She also enjoys outdoor activities including going to the beach, hiking and kayaking.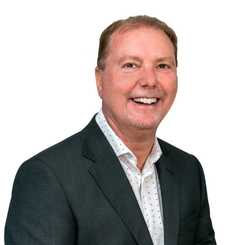 Lee Ross
Mortgage Broker
Email: sales.burleigh@mortgagechoice.com.au
Lee joined our ever growing team 12 months ago after 25 years at Suncorp Bank as a manager, business banker and as a senior business development manager for brokers like ourselves.
He is now working from our Burleigh office as one of our loan consultants and holds his Certificate IV in Finance and Mortgage Broking.
He is now in the process of completing his Diploma in Finance and Mortgage Broking Management.
In his spare time, Lee likes to travel and spend time with his family.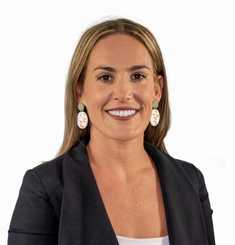 Gemma Monteith
Mortgage Broker
Email: gemma.k.monteith@mortgagechoice.com.au
Gemma joined the Mortgage Choice in Miami & Burleigh team in mid 2015 and worked as a Credit Analyst supporting the broking team. She is now a fully qualified Mortgage Broker and holds a Cert IV and Diploma of Mortgage Broking and Finance Management.
Having previously worked as an Area Sales & Marketing Manager in the Hotel industry for seven years with Mantra Group, she holds a Bachelors degree in Business and prides herself on strong customer service. She enjoys building rapport with clients and ultimately finding the right solution to meet their expectations.
Gemma recently made the move from the Gold Coast to Mooloolaba but continues to see clients in the Sunshine Coast area. This allows her to still work as part of the team, in a job she loves, remotely.
Gemma loves to spend her weekends at the beach with her husband and young children, as well as participating in triathlons, doing yoga and playing netball.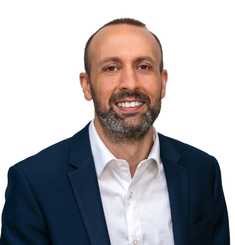 Gavin Simmons
Loans Processing Manager
Gavin joined the Mortgage Choice in Miami & Burleigh team in December 2006. Starting out as the Marketing Co-ordinator to help grow the business, he now works as the Loans Processing Manager in the Approvals Department.
Gavin ensures that all clients, Lenders, Real Estate agents, Solicitors and anyone else involved in the transaction are kept up to date throughout the process of the loan - from the moment a loan is submitted to the lender, right through to the settlement.
With his very calm and friendly nature, Gavin loves to help his clients in any way possible to ensure a smooth transaction takes place.
When he's not working, Gavin enjoys all things outdoors; walking, kayaking, climbing, exploring and camping. He is happiest in a place he's never been before or camped on a beach under the stars.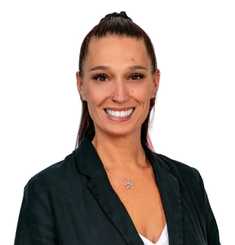 Nicole Barry
Client Services Officer
Email: nicole.barry@mortgagechoice.com.au
Nicole currently works in the office 3 days a week as our Client Services Officer.
Born and bred on the Gold Coast, Nicole joined the team in 2013 and prior to that spent 5 years with Professional Investment Services Pty Ltd.
Nicole has a Cert IV in Business and is a great asset to the team having learnt most roles within the business providing her with a strong knowledge base whilst offering exceptional customer service.
Outside of work, Nicole loves to spend time with her husband and young family, camping, going to the beach and riding dirt bikes.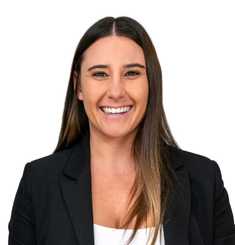 Samantha Mulhern
Credit Analyst
Email: samantha.mulhern@mortgagechoice.com.au
Sam made the move from Tasmania to the Gold Coast in 2017 & joined the Mortgage Choice in Miami, Burleigh & Palm Beach team in 2018.
Prior to joining our ever growing team, Sam had worked for a well known bank in Tasmania for over 7 years then in QLD as a brokers assistant throughout 2017.
For 12 months Sam worked alongside Gavin in our approvals department before taking on the busy role of Credit Analyst to Elliott and Elenni. Sam looks after their clients from making the first appointment to application stage, ensuring a smooth and easy process.
In her spare time, Sam enjoys the Gold Coast's beautiful beaches, bars and restaurants with friends.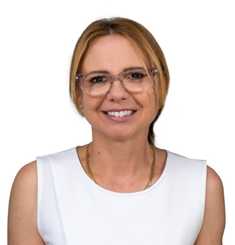 Ange McGrail
Credit Analyst
Email: sales.burleigh@mortgagechoice.com.au
Ange joined our team in December 2018. She is the backbone to our brokers and supports Lee and Angela (can get confusing sometimes- Ange the Credit Analyst to Angela the broker!)
Ange will be there to support you from your first point of contact with our office. She will guide you through the steps from making an appointment, collecting information required and keeping in touch throughout the process to assist with any questions you may have.
Prior to jumping on board with our team, Ange worked with her husband in their family business running a busy gym in Miami while raising their 2 young children.
She has also been in the customer care industry for over 8 years prior to this so we can guarantee you will be looked after with her.
Ange spends alot of time with her family supporting the local sporting teams as her son plays for the Gold Coast Knights soccer club and her daughter loves her swimming club at the Miami pool.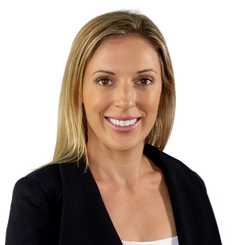 Kate Hasselle
Marketing Manager
Email: kate.hasselle@mortgagechoice.com.au
Kate joined the Mortgage Choice in Miami, Burleigh and Palm Beach team in 2013 as the Marketing Manager. Taking some time off inbetween to have children, Kate is now back on board working part time.
Originally from Melbourne, Kate completed a double degree, Bachelor in Business/Bachelor in Computing in 2005 and has since worked in Marketing in the finance industry. Prior to joining the team Kate worked for Mortgage Choice (the franchisor) in Brisbane as the State Marketing Manager assisting Queensland Franchisees with their local area marketing.
Bringing her wealth of marketing knowledge, Kate is continually working to implement a strategic marketing plan to help to grow the business.
Outside of work, Kate loves spending time with her husband and 4 young children, exercising, going to the beach, eating out and socialising with friends.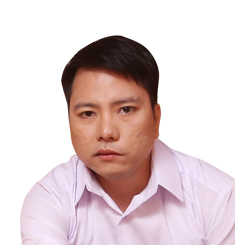 Alvin Penaranda
Credit Analyst & Approvals Assistant
Email: alvin.penaranda@mortgagechoice.com.au
Alvin joined the Mortgage Choice team in Oct 2019 as a Credit Analyst and Approvals Assistant.
Prior to this he worked with several local banks including Westpac where Alvin assisted clients for more than 2 years through the Customer Contact Centre.
Working closely with our processing department, Alvin deals with all electronic data submissions ensuring accuracy, timeliness and completeness when submitting all customer loans.
Alvin loves cars and likes to spend his free time having fun with his family, he is also a movie buff.