Guy Lawrence - Your experienced Mortgage Broker in Summer Hill, Ashfield, Petersham - we're Inner West Sydney's home loan specialists
Talk to Guy Lawrence in Summer Hill for help with home loans, car loans, business lending, financial advice & more across Sydney's Inner West suburbs.

For expert help with your finances, book a free, no-obligation appointment today.
5.0 (34+ total reviews)
Aggregated from:






Call Us

Mortgage Choice Blacktown

Office - 0413 041 457

Fax - 02 8814 8277
Open Hours

Mortgage Choice Blacktown

Monday - Friday 8.30am - 5.30pm
Saturday & Sundays by appointment

Free Appointment
Mobile Broker
Servicing across Sydney and Sydney's Inner West suburbs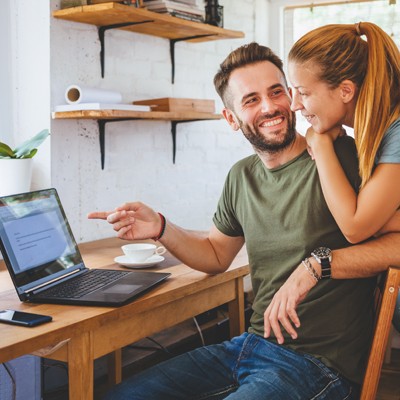 Latest home loan interest rates
Your mortgage broker team for finance expertise in Summer Hill and across Sydney's Inner West
The team at Mortgage Choice in Summer Hill are solely focused on the success of their clients' financial goals. Our passion is to ensure our clients enjoy the excitement of buying a new home or investment property, by making the home loan application process easy and stress-free.
Convenience with the benefit of choice
It's simple to get started - book an obligation-free chat to discuss your goals. Our team is always willing to meet at a time and place that suits you.
When you use the team of mortgage brokers at Mortgage Choice in Summer Hill, it's like having more than 28 banks and lenders all competing to offer you the best deal on your home loan.
By allowing Mortgage Choice in Summer Hill to shop around for your ideal home loan, you can save yourself time, stress and money. The end result being that you'll be offered the very best finance options available for your needs. Contact our team of mortgage brokers in Summer Hill now.
Arrange a free appointment with our mortgage broker, Guy Lawrence in Summer Hill - call 02 9799 3500 or simply click 'Contact us' at the top of the screen.
Our services
Mortgage Choice in Summer Hill offers professional financial expertise for a wide range of requirements, including:
First home buyer finance
New home finance
Property investment loans
Home loan refinancing
Fixed, variable and interest only home loan packages
Debt consolidation
Commercial finance
Personal and car loans
Insurances - home, contents and landlord
and more!
This video further explains what makes Mortgage Choice in Summer Hill different to other mortgage brokers, and why you should come to us first for your lending needs.
The right home loan for your needs
Our mission is to find the right home loan for your individual needs and to always have your best interests at heart. Plain and simple. Which is why we have such a wide range of lenders to choose from. We can search through hundreds of products to find something tailored to your situation. ~
Client reviews
We have dealt with Guy for all our mortgages, including most recently when we refinanced after selling our Sydney home. We have always found Guy to be extremely professional, friendly helpful. He always provides accurate sound financial advice which takes into account our needs as well as the best outcome for us financially. We would never go anywhere else except to Guy at Mortgage Choice.
Guy was a pleasure to deal with whilst facilitating the best outcome for our family. I highly recommend giving guy a go.
Mortgage Choice Summer Hill and Guy Lawrence specifically has by far been the best Mortgage Broker I've dealt with in the property game. He is responsive, clear and concise about the right mortgage and makes the whole experience seamless. Highly recommend
Guy was fantastic to work with. He confidently led us through the whole process and secured us a great competitive home loan.
Guy and the team are lovely to deal with, professional and you can tell they really care about their customers. I wouldn't hesitate to recommend them to anyone needing a home loan
Guy really went beyond to ensure I got a great mortgage deal that meets all my needs. Highly recommend.
Guy really went beyond to ensure I got a great mortgage deal that meets all my needs. Highly recommend.
Marguerite from Mortgage Choice helped us find a very low interest rate for our home loan and really simplified the whole process of refinancing.
We can't thank Chris enough for helping us secure our first property. He was an absolute pleasure to deal with. His communication was fantastic he was so patient with us through a difficult time, nothing fazed him. He made a very stressful processes feel like a breeze. I will not hesitate to recommend Mortgage Choice Gosford to my friends and family.
Christopher is just a gem, very personable and a delight to work with.

Feedback regarding the Broker Interview: Excellent

Feedback regarding the Updates and Followup: Excellent
Step-by-step guide to home ownership
There are many steps involved in purchasing a property which can vary between residential and investment properties. This guide explains each step in order as well as what is involved at every stage of the purchasing process.