Home loan pre-approval
Home loan pre-approval through your expert Kogarah and Rockdale mortgage broker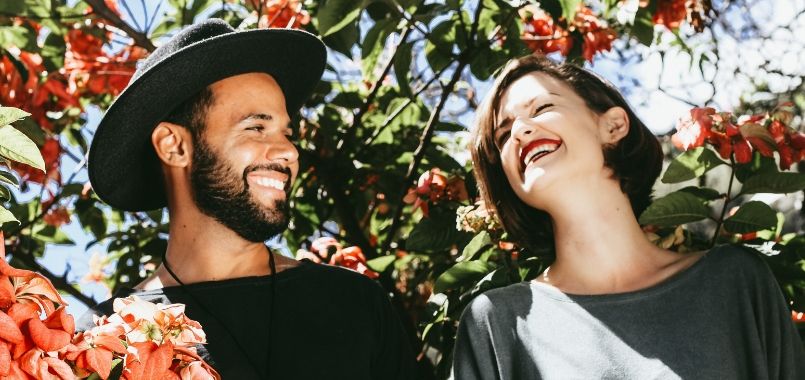 Start your home loan journey today
Did you know that you don't need to find your dream house or investment property before you can apply for a home loan? Securing pre-approval for a loan has plenty of benefits and can put you in a better position when you do find your ideal place. At Mortgage Choice in Kogarah, we can set you on the right path for that final finance approval and we'll make it super easy too.
So, what is home loan pre-approval exactly and what are the advantages to having it? Here are some of the key details you need to know.
What does home loan pre-approval mean?
When you get pre-approval for a home loan, it means that you have preliminary approval from a lender to borrow a certain amount. You may also hear pre-approval referred to as indicative approval, conditional approval or approval in principle.
Being pre-approved for a home loan gives you a good level of confidence that you'll be approved for a home loan up to a certain dollar amount, and most banks and lenders offer pre-approval that lasts between 3 and 6 months.
Is pre-approval a guarantee I'll get the home loan?
Pre-approval isn't a 100% guarantee that you'll be approved for a home loan, however, it is an excellent indication of what the lender will approve you to borrow. Pre-approvals are also called 'conditional' approvals because when you eventually require formal approval, the lender will need some additional documents and information to fully assess the application. This can sometimes result in the loan not being approved if they come across any issues.
This is where mortgage broker Anthony Gentile can add a ton of value. Having knowledge of lender requirements and experience with countless formal approvals, you'll be in with a much better chance if Anthony's managing your loan from pre-approval to settlement down the track.
What's required to get pre-approval for a home loan?
Getting pre-approval is easy through Mortgage Choice in Kogarah. Anthony Gentile will have an initial chat with you to determine what lenders are likely to be the right fit for you based on your income, employment and a few other details.
You'll then need to provide a few pieces of information so that Anthony can complete and submit the pre-approval application on your behalf. Our team manages all of the paperwork for you and will be back in touch with your best pre-approval options available from over 20 lenders, including the banks and many excellent smaller lenders.
Typically, you can get pre-approval in less than a day. Once received, Anthony will explain everything in detail so that you can house-hunt with confidence in how much you can spend on your new property.
What are the benefits of getting pre-approval?
There are a few advantages in deciding to get home loan pre-approval, they are:
1. Knowing your property budget
By having the preliminary tick of approval from a lender, you'll have confidence in the amount you will actually be able to afford and spend on a property. This will keep you focused on homes that you are certain that you can afford and will be able to get finance approval for.
2. Indicates to sellers and real estate agents that you're serious
It may seem like there's a lot of competition when you start attending open houses, but experienced agents know that if you've gone through the process to get finance pre-approval, then you're likely to be a serious buyer and you'll have their attention.
3. Ability to negotiate
When real estate agents and sellers know that you're a serious buyer, it puts you in a much better position to negotiate a great price, since they know that having a lender's seal of approval in place will put you above other offers that may not eventually qualify.
4. Secure the property faster
When you are ready to put in an offer on a property and need the formal finance approval, you'll be steps ahead of the game, having completed a good amount of the application already.
While you won't need to do any of the paperwork, because that's what mortgage broker Anthony Gentile takes care of, there will be substantial time saved in the 'subject to finance' period between signing the contract and it going unconditional. This can save you a lot of stress by minimising the unconditional approval waiting game.
Will home loan pre-approval impact my credit rating?
Since the introduction of Comprehensive Credit Reporting and there's now substantially more detail available on your personal credit report for lenders to assess, this is an important question.
Having one pre-approval enquiry on your credit record will have very little impact on your score. The danger would be if you were to get multiple pre-approvals from several lenders in a short space of time - another reason why using mortgage broker Anthony Gentile is a smart move. Anthony first will find the right lender that fits your needs that you're comfortable with, then he will proceed to the application, requiring only one credit enquiry.
Home loan pre-approvals give you an advantage – let us do all the work!
Contact Anthony Gentile at Mortgage Choice in Kogarah to talk about your property goals. We can show you how securing pre-approval on a home loan will put you in a great position to purchase your ideal property.
Call 0431 708 806 or click 'Contact us' at the top of the screen to find out how easy it might be to get pre-approval for your first or next home loan.