Your Local Central Coast Mortgage Broker and Home Loan Specialist
Looking for the best Central Coast home loan, investment loan, or refinancing?

Talk to your local Central Coast Mortgage Broker in Tuggerah. Let us help you find the right loan - FREE OF CHARGE.
Call Us
Office - 02 4331 8444
Fax - 02 4331 8445
Open Hours
Monday - Friday: 9:00am - 5:00pm
After hours by appointment
Address
Suite 504/1 Bryant Dr,
TUGGERAH,

NSW

2259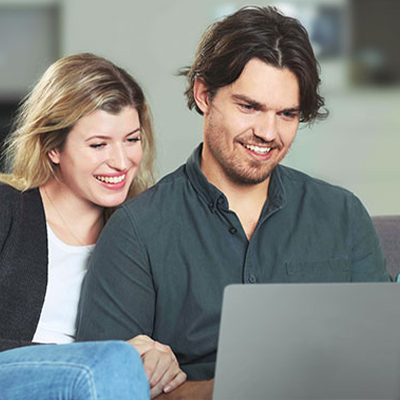 Latest home loan interest rates

Choose an Expert Mortgage Broker Central Coast
At Mortgage Choice in Central Coast - Anthony Gerungan our motto is simple "Clients Come First".
With over 5 years of experience in mortgage broking in Central Coast, we thoroughly understand the market and have helped many clients achieve their property goals. We aim to find the best home loan that suits your unique needs. Working with Mortgage Choice in Central Coast is like having 20+ banks and lenders competing for your business. We will compare the many loan products available and find the right loan for you.
We are excited to help you achieve your Central Coast home loan, investment loan or mortgage refinancing goals in this rapidly growing area. We focus on providing exceptional customer service, mortgage advice and offer a wide range of mortgage services that are FREE to you.
Our Mortgage Broker Services
Equipment Finance & Asset Finance
Frequently Asked Questions
1. How much does a mortgage broker typically charge? Our services are free - as the client, you do not pay us. We get paid by the lender.
2. Do mortgage brokers offer better rates than banks? With access to over 30 banks and lenders, we will find the best rates available and the right loan to meet your needs.
3. Do you provide mobile mortgage broking? We have an office in Tuggerah but are more than happy to come to you. We provide mobile mortgage broking to the entire Central Coast, NSW.
Call us today on (02) 4331 8444
Why Use Mortgage Choice Central Coast?
OUR SERVICES ARE FREE – NO COST TO YOU: All our services are free of charge, the lenders pay us, not you.
CHOICE OF 20+ LENDERS: We provide you access to hundreds of home loans from a wide range of lenders.
CONVENIENCE AND FLEXIBILITY: We are happy and willing to meet at any time and place that best suits you.
WE MANAGE ALL THE LEGWORK: The loan process is stressful and tedious, that's why we handle it all for you.
ONGOING SUPPORT: We continue to help by giving extra advice and ongoing support through the life of your loan.
Looking for the best Central Coast home loan?
Call your Local Mortgage Broker Central Coast for a Free Consultation on (02) 4331 8444
Visit Us!
As your local and experienced Central Coast mortgage broker in Tuggerah, we provide mortgage finance to the entire Central Coast.
This includes Tuggerah, Gosford, Wyong, Gorokan, Terrigal, Wamberal, Avoca Beach, Foresters Beach, Erina, Umina Beach, Lake Haven, The Entrance, Toukley, Somersby plus more.
If you want to visit us, click here to get directions to Mortgage Choice in Central Coast - Anthony Gerungan.
The right home loan for your needs
Our mission is to find the right home loan for your individual needs and to always have your best interests at heart. Plain and simple. Which is why we have such a wide range of lenders to choose from. We can search through hundreds of products to find something tailored to your situation. ~
Client reviews
A very big thanks to Anthony Gerungan and Reece Gerungan from Mortgage Choice, this was our second time using there services, we are just as happy today as we were when we first used them, I highly recommend them to look after your new first home or even if you are trying to get a better interest rate.
Highly recommend Anthony Gerungan at Mortage Choice Very professional with great knowledge in his field, he went beyond to ensure we understood everything that was involved in getting our first home loan. He is continuously exceeding his service by checking up on us and seeing how we are going. Honest 5 of 5
Anthony and Reece were amazing, every step of the way. Polite, understanding of our circumstances and followed up regularly not insistently, purely as needed to keep the process moving forward. They provided advice we needed and kept us up to date with the latest and best offers across the banks they work with. We have taken out a split loan with an online bank that is perfect for us.
Anthony was very helpful in guiding us throughout our first house purchase. He walked us through the whole process, clearly explained what we needed for our loan application, and provided plenty of recommendations based on our situation. Once we found a suitable lender, the application went very quickly and smoothly and we were able to close on the house we wanted.
Anthony Gerungan from Mortgage Choice recently helped us to buy our first home. He has great communication and talked us through each step of the process. We never felt like we were burdening him with our many questions. House buying acquiring a mortgage can be such a difficult system to navigate but we were happy to have had Anthony to guide us through it. Most of our correspondence was through... read more
Anthony helped my partner and I secure our first ever home. Anthony was extremely helpful and walked us through every step offering advice and answering any questions we had throughout the process. I would highly recommend Anthony to others
Very professional and efficient Anthony was a major help and part of the success story of me and my fiance buying our first home
I would highly recommend Anthony. Right from the start he has been amazing. He is extremely professional, knowledgeable and readily available to answer any questions. He is upfront and takes the time to explain processes and options. His personable nature also made a difference in what can be a rather challenging time.
Anthony assisted us immensely throughout the process of buying our first home. We would strongly recommend him to anyone looking for a professional and experienced broker.
My partner and I were first home buyers, we searched around for a while and decided on Anthony. Best decision ever. He is friendly, professional and explains everything you need to know about the mortgage game. We have had Anthony as our broker for a year now and we will defiantly be staying with him.
Anthony made the journey of buying our first home incredibly easy. He turned what felt like an impossible situation into something that was easily attainable and helped us purchase the house of our dreams. Anthony is very personable and willing to go above and beyond. Due to our busy shift work schedules, Anthony has been very flexible with communication. He was always willing to communicate via phone calls, text messages and emails outside of business hours.

I would describe Anthony as down to earth, understanding, caring and very helpful. As we were first home buyers, we really had no clue about the application and buying process. Anthony made the process simple and easy for us to understand. If it wasn't for Anthony we would still be renting and paying someone else's mortgage instead of our own. We cannot thank you enough and we look forward to continuing to work with you in the future.
What an absolute pleasure dealing with Anthony, re-mortgaged my home loan 2 months ago and he made the process simple and easy. He got me approved through Heritage but half way through finalization found an even cheaper deal through another funder.

I have referred everyone I know to Anthony, dont cost yourself money by being complacent, Anthony will save you thousands like me. Cant thank you enough for your honesty and efficiency, look forward to you assistance again for my next property.
Anthony has been amazing not only in the handling of my loan application but in educating me along the way.

He was honest and upfront from the word go and made sure I was aware of all scenarios and possibilities.
He provided sound advice to me when placing my offer which resulted in me getting what I consider to be an amazing deal!

I work in finance and have for the last 10 years and genuinely appreciate the attention to detail Anthony has shown through the entire process.

He's also been available day and night for all of my nagging questions and requests haha
Step-by-step guide to home ownership
There are many steps involved in purchasing a property which can vary between residential and investment properties. This guide explains each step in order as well as what is involved at every stage of the purchasing process.