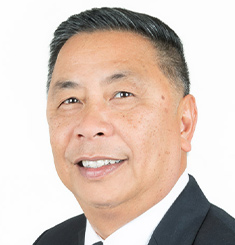 Anthony Gerungan
Anthony began his journey 25 years ago when he purchased a block of land and built his first home at Lisarow in the Central Coast.
Anthony holds a Bachelor of Business and a Diploma in Finance and Mortgage Broking. He has 30-year experiences in the Accounting, Finance and most recently worked for Mortgage Choice in Leichhardt and Liverpool.
Anthony is passionate in ensuring his clients experience a positive, transparent and hassle-free journey. He does this by ensuring that he understands his client's needs enabling him to provide a personalised and customised service.
Anthony enjoys spending his weekends at the beach, having a BBQ and spending quality time with his family and dogs.
"Having lived in the Central Coast and continuing to invest here, I would like to use my financial knowledge and experience to assist the local community with their property dreams and financial needs".
Feel free to call me, your mortgage broker in Central Coast on (02) 4331 8444 or email anthony.gerungan@mortgagechoice.com.au to book a free no-obligation appointment.