As with most businesses, the team makes the customer experience. The team at Mortgage Choice in Erina have been in the industry for many years and it is that experience that will make the process run smoother for our clients. Don't embark on a transaction without our help, we do it every day and we can make it easy for you. Why would you try to go it alone?
Anthony Knight
Anthony commenced the Erina franchise from a home office in 1998. Having successfully completed a Bachelor of Management Sciences degree and a Graduate Diploma in Finance and Investment, running a mortgage broking business seemed a natural fit.
The twenty years in business brought a few location changes and many awards. Anthony and the team were award the presitigous High Flyers Award on nine occasions for being one of the leading franchises in the country.
Anthony is married with two children. Similar to many parents on the Central Coast, weekends are spent at kids' sporting events across the district. Anthony is also a keen (that does not mean good) golfer who tries to get in a regular game for some R&R.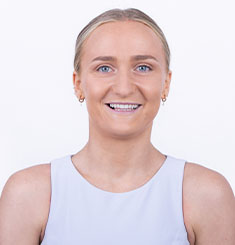 Katie Dowton
Katie grew up in a small opal mining town in far-western NSW and made the coastal change to Umina Beach in 2014. She began her career in finance with one of the big 4 banks before entering into the broking industry with Mortgage Choice in 2017 as Anthony's assistant broker and has since become an accredited loan writer herself.
A compassionate person by nature, Katie finds easy connection with others. This coupled with her reliable character and organised outlook on life is what makes her approachable to peers, colleagues and clients. Katie thrives on earning the respect of those around her and wanting to make a difference to each person she deals with.
With her patience and hard work ethic, Katie knows exactly what it takes to achieve a great outcome for her clients.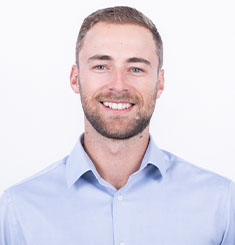 Luke Whitbread
Luke is a true Central Coast local, being born and bred here and is currently living at Norah Head. He graduated from MacKillop Catholic College in 2009 with a particular love and skill in Mathematics. Luke also excelled at golf (along with other sports) and this was his chosen path once he left school. His first role was with Wyong Golf Club where he completed a PGA of Australia Traineeship and was awarded the NSW/ACT PGA Rookie Player of the Year in 2014.
During these years developing as a professional golfer, Luke gained skills in Coaching, Customer Relations and Business Development within the industry. He continued to play golf professionally full time in Australasia, Asia, and Canada. In 2017, Mortgage Choice Erina identified these skills in customer service that Luke had as a natural part of his personality, coupled with his mathematics and problem solving abilities and invited him to be a welcomed addition to the team.
On weekends Luke still gets to play a bit of golf. He also enjoys surfing and AFL along with spending time with his partner Kelsi and Ruby, the not-so-small puppy.