Our highly skilled team strive for reputability when it comes to helping you succeed in all your financial endeavours.
At Mortgage Choice Bexley it's our motto that you are the first and only interest in the entire borrowing process, as we make that whole process as simple, understandable and seamless as possible for you.
We are here to do the leg work for you, taking the time and hassle out of shopping around for the right loan as we keep you updated every step of the way.
Give us a call on 1300 088 333 to book an appointment with our highly experienced team.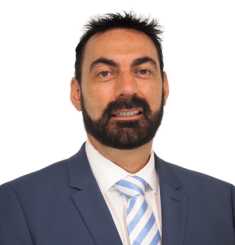 Anthony Moschoudis
Anthony has many years of experience in the world of finance, as senior broker at Mortgage Choice Bexley he has acquired a wealth of knowledge surrounding all aspects of the loan process, and from your first appointment till settlement, he will be by your side every step of the way.
In his personal life he has been apart of many successful business ventures, building a property portfolio along the way. Now it's his aim to help you do the same, by trying his hardest to help you grow your investments and portfolio.
"Delivering all your goals better than you expected, is my goal."
0400 325 210 | Anthony.moschoudis@mortgagechoice.com.au
Nicholas Moschoudis
Nicholas has recently joined as our Administration Manager and loan consultant. He is our expert on packaging up your loans and tracking your loans from submission to application with our Lender Panel.
0433 176 136 | Nicholas.moschoudis@mortgagechoice.com.au
Carolyn Spampinato
I am passionate about helping my clients maximise their financial goals. Everyone's personal circumstances are different and YOU deserve the attention of a Financial professional to develop a financial strategy that address's your questions and issues.
Get in early to get guidance that can create wealth, protect your lifestyle and reveal new goals to assist future decisions.