First Home Buyers Loan
First Home Buyers Loan
Getting the Right First Home Buyers Loan Can Save You Thousands
Researching home loans as a first home buyer can be overwhelming. At Mortgage Choice Bundall on the Gold Coast, we take out the hassle of searching for the best first home buyers loan, walking you through the process step by step. We'll help you make an informed decision, and even take care of the paperwork for you.
Our expert team of mortgage broker specialists are passionate about helping you choose the right home loan, that is customised for your needs. Over the years we've seen the difference the right home loan can make to our client's lives. Our team want to make sure you don't end up paying more than you have to, whilst still securing the home of your dreams.
We Have a Panel of Over 20 First Home Buyers Loans Lenders to Choose From
Our priority is finding you the best home loan for your needs. That's why we've made it possible for you to choose from a panel of over 20 lenders.
At Mortgage Choice Bundall on the Gold Coast, we pride ourselves on offering a wide choice, but even more so we pride ourselves on providing you our expert help for free. When your settlement goes through, we get paid by the lenders, meaning you don't just save money on your home loan, you save money on your mortgage broker costs as well.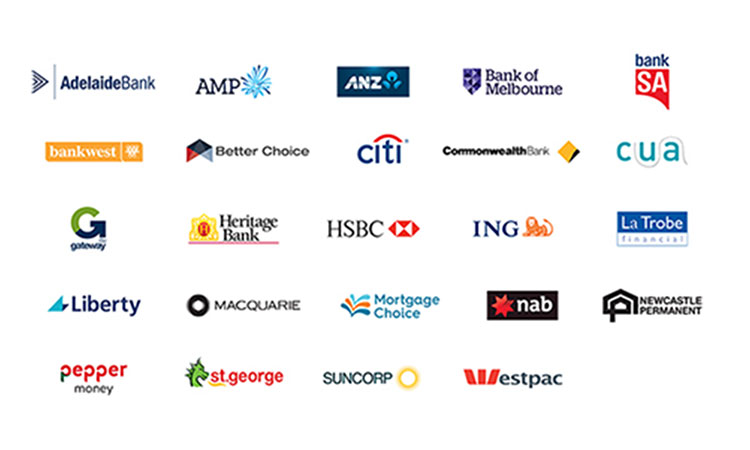 We'll Make Sure You Understand Every Aspect of Your First Home Buyers Loan
Our mortgage broker specialists are industry experts and have a wealth of information they can share with you. We provide you with professional advice, ensuring you understand every aspect of your first home buyers loan, so you won't get caught out by any fine print or fees.
Why Choose Us as Your Mortgage Broker?
The Right First Home Buyers Loan for You
At Mortgage Choice on the Gold Coast, the only thing that matters to us is the home loan that's right for you. So, as your Mortgage Choice broker, we're paid the same rate, no matter which home loan you choose from our choice of lenders.
Wide Choice
We can compare hundreds of highly competitive first home buyers loan options from a wide choice of lenders, including the big banks.
Less Stress
We make it easier for you by preparing the paperwork, lodging the application and following up with the lender for you as your first home buyers loan progresses to settlement.
No Charge
There is no charge to you for our first home buyers loan service, because the lender pays us after your loan settles.
Range of Products
We can also help you with commercial loans, car loans, personal loans, asset finance, general insurance and credit cards.
Mortgage Choice Bundall on the Gold Coast Can Also Help You With:
- Financial planning
- Car loans
- Business loans
- Property investment
- Risk & general insurance
- Personal loans
- Credit cards
- Equipment finance & leasing