Mortgage Choice Bundall has local contacts in related fields that may be of service to you. Please do not hesitate to get in contact with them.

MCG Legal
Matt Gill
Phone: 5591 2222
Email: matt@mcglegal.com.au
Address: Level 1, 67 Davenport St, Southport
MCG Legal have been practising law on the Gold Coast since 2009, our team are highly experienced in dealing with a range of legal matters and practice primarily in buying and selling property, debt recovery, leasing and franchising, family law, conveyancing and drink driving offences on the Gold Coast.
Learn more
Gold Coast Building & Pest Inspections
Gold coast Building & Pest Inspections
Paul Waddingham
0412763447
- Pre-Purchase Building & Pest Inspections
- Pest & Termite Treatments
- Physical Barriers to New & Old Homes
- Annual Pest Inspections
Learn more
Home & Land Conveyancing
Home & Land Conveyancing
William J Tomlinson
T| 07 5564 1393
E|info@homeandlandconveyancing.com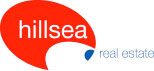 Robert Waterson
Robert Waterson
Hillsea Real Estate Northern Gold Coast Real Estate Agents
Email: robert.waterson@hillsea.com.au
Learn more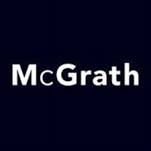 Richard Snowden
Richard Snowden
McGrath real estate agents
E richardsnowden@mcgrath.com.au
M 0405 109 520
D 07 5534 0314
Learn more
Accounting & Taxation Services
Paul Dent Lawyers
One on one personalised conveyancing.
Paul Dent
Phone: (07) 5594 3373
Email: paul@pauldent.com.au
Learn more