Business lending
Business lending with your Liverpool finance experts for Sydney's south west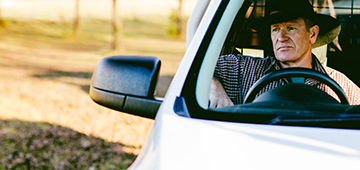 Phillip Stabile and Armando Iodice at Mortgage Choice in Liverpool understand that business means more to you than a source of income. It's an asset and a valuable investment.

We also recognise that finding the right commercial loan is critical to help your business grow, expand and reach its full potential. You're busy running your business. That's where mortgage brokers, Armando and Phillip can help.

Your Liverpool team will start by taking the time to understand your business and its needs. Then we will work with an extensive panel of lenders to find the finance solution best suited to your situation. And we'll make it easier for you by preparing the paperwork, lodging the application and doing all of the follow up for you.
Mortgage Choice in Liverpool provides finance solutions for all types of businesses - such as childcare organisations, newsagencies, farming & agriculture, independent stores, and other franchises just like us.

We can guide you through finance options to:
purchase or start up a business
inject capital or working capital for your business
refinance your business
purchase or construct a commercial property
For commercial finance that gets your business moving, talk to Armando Iodice and Phillip Stabile today. Call 02 9601 4333 or click the 'Contact us' button and we will get the details we need to contact you.
Looking for business finance?
We search through offers from our wide choice of lenders to find you the finance option that is suited to your needs. ~