At Mortgage Choice in Bayside, a great team of people means a better result for you.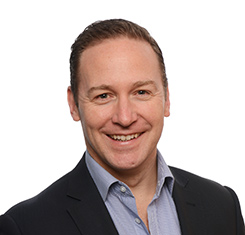 Ashley Simmons
Ashley is an experienced and customer-centric professional, with a personable approach of cutting through the numbers and jargon to educate and connect with his clients.
As someone who has grown up as a passionate "local" to the Bayside area, as well as having been both a First Home Buyer and an Investor, he truly has a first -hand appreciation of the challenges and uncertainties clients experience and strives to make the borrowing process as simple and stress-free as possible.
With an extensive background in client relations across a number of iconic businesses, supported by formal financial and general management qualifications, he is perfectly positioned to delve beneath the surface, understand your needs and work with you to achieve a result that will not only satisfy your desired outcomes now, but will consider your future plans too.
Outside of business, he enjoys spending time with his wife and three children, running, playing beach volleyball and indulging his love of music & film.
Patrick Jong
Holding an Advanced Diploma of Financial Services (Financial Planning) and over 5 years experience working as a Financial Adviser, Patrick is well-equipped to service his clients' financial planning needs.
His love of financial planning stems from the ability to help people enhance their livelihood and protect them from the uncertainties in life. There's nothing like knowing you've helped someone take the necessary steps to build their wealth whilst making sure they have access to it when it really counts.
No matter who they are or what stage of life they're at, Patrick is committed to helping my clients meet their full financial potential.