Ashleigh and her team provide unprecedented personalized service tailored to the client's interests. "Peace of Mind for All Your Needs" is her motto and her team goes the extra mile by being available to you 24/7!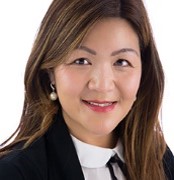 Ashleigh Ong
Mortgage Broker and Business Owner City of Yarra
Ashleigh's focus is that of precision, timeliness and a true commitment to her clients. Ashleigh and her team offer a complete of services to ensure her clients enjoy a seamless journey in every step of the process, from making the application to following up end to end with the bank on your behalf.
Ashleigh's passion for property has developed out of her love for the real estate and the mortgage industries. Prior to becoming a mortgage broker, she was a licensed Real Estate agent, allowing Ashleigh to understand the entire process from start to finish!
Steven Wong
Financial Adviser
With over 9 years of industry experience, Steven continues to expand his Financial Planning knowledge and skills through ongoing personal development and training courses. The end result is providing quality, objective and unbiased advice to his clients.
Having seen close friends go through financial hardship and the difference that getting the right financial advice can make, Steven is an extremely passionate and strong believer of planning sooner rather than later when it comes to goal setting.
Steven's goal is to support and build long-term relationships with his clients and ensure they are given the best possibly opportunity to achieving their goals.