We are an award winning team focused on providing a professional and friendly service. We pride ourselves on our position as the customer's advocate - our concern is that the lender and loan you take is the most suitable for you and your situation. We are determined that all of our clients are serviced as well as they possibly can be.
We have combined experience of more than 30 years with Mortgage Choice. Whatever your situation, there's a very good chance that we've assisted someone like you, and that is important because it means we understand your needs. We are available at a time and place that suits you - whether it be after hours at home, during the day at work or in our office at any time. Call us today on 02 9586 3100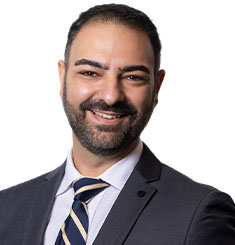 George Boustani
George Boustani is one of our senior mortgage consultants; and has been with Mortgage Choice since February 2001.
George has been in the finance industry for over 20 years and has detailed knowledge of the home loan market and relevant product features. Combine this with a Bachelor of Commerce & Marketing, George's qualifications, professionalism and drive for excellence in customer service will ensure that your home loan experience is indeed a pleasant one.
Whether it be refinancing, purchasing your first home, purchasing an investment property, debt consolidation or bridging finance, George will keep you informed and be with you at every stage of the loan process.George's experience in every aspect of the housing market makes him the ideal mortgage specialist to help with your home loan needs.
George is also a Justice of the Peace and can assist with any JP duties.
George Boustani's contact phone number is 0414233300 or 9586 3100 or via email george.boustani@mortgagechoice.com.au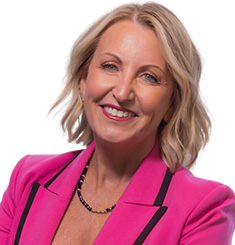 Jodie Cullen
Jodie has been with Mortgage Choice for over 15 years, and has a thorough understanding of the administration and loan writing side of the business. She is dedicated to ensuring that the customers home loan needs are met and the customers experience with Mortgage Choice is a pleasant one.
Jodie is also a Justice of Peace and can help with certifing documents.
Jodie can be contacted on (02) 9586 3100 or 0425 278 348 or via email jodie.cullen@mortgagechoice.com.au
Bart Tonna
Bart is the principal of the business and has a background in accounting, having completed his bachelor of commerce, graduating with major studies in accounting.
Bart worked in the accounting and finance field before joining Mortgage Choice as a franchisee in May 2000. Bart quickly established himself as a successful franchisee in the Mortgage Choice network and in early 2001 expanded his business to include a second franchise.
Bart is focused on honesty, integrity and trust and likes to be as accessible to his customers as much as possible. Having assisted well over 1,000 people with their home loan requirements, Bart has experience in almost every aspect of mortgage lending and is well equipped to assist you with all your home loan needs.
Bart can be contacted on (02) 9586 3100 or 0413 739 654 or via email bart.tonna@mortgagechoice.com.au
Kadija Lawson
Kadija started with us in February in 2017 as a receptionist & has completed her certificate III in business with us. Kadija is George Boustani's administrative assistant & will be communicating with customers through out the homeloan process as well as being able to provide post settlement care. Kadija strives to provide the best customer service possible.
Kadija can be contacted on (02) 9586 3100 or Kadija.Lawson@mortgagechoice.com.au