August 21, 2018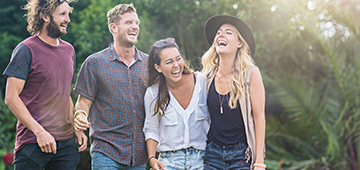 There's some uncertainty in the home loan market, and lenders are changing rates without much warning to consumers. So now is a great time to consider your options – is a fixed or variable home loan better for me?
Taking a look at the pros and cons of each of these types of loans is always a good idea before you make any large financial decisions, so we've explained the top ones in this blog. However, your mortgage brokers in Broadbeach at Pacific Fair are well-equipped and experienced in dealing with the ever-changing market, so contact us so that we can do the calculations to help you decide what's the best choice in your circumstances.
What is a fixed home loan?
Considering home loan types, fixed rate home loans are the type of loan with very few surprises. The definition of a fixed home loan refers to the lender or bank charging the same interest rate for a set length of time – this fixed period is usually between 1 to 5 years. So you can be certain that your repayments won't change regardless of what the market does within that period of time.
What are the pros and cons of fixed rate home loans?
There are advantages and disadvantages to every loan type, however a great benefit of a fixed rate home loan is that you'll be certain of what you pay each and every month during the fixed period. Interest rates are predicted to rise sometime early next year, so fixing in a home loan rate can give you security, knowing your repayments won't change. If rates do start to rise, you won't be worrying about increasing repayments for the length of the fixed term.
The understandable disadvantage of a fixed rate home loan can be that you are locked into your rate for a set length of time. The fixed rate that you have with your lender can make it a bit more challenging to refinance because you're likely to pay 'break fees' if you want an early exit to the agreement.
There are some great deals available on fixed home loans, so if you're looking for a product with steady repayments and no surprises for the next few years then your Broadbeach mortgage brokers at Pacific Fair can help you find the right options.
What is a variable rate mortgage?
A variable mortgage, or variable home loan, is a loan where the interest rate on the outstanding balance of the loan can change depending on what the market is doing.
Interest rate changes are decided by the lender or bank that provides the home loan product. In the last few months we've seen lenders decide to change variable interest rates due to many factors. Factors including the cost of borrowing money overseas to fund their loans as well as Australian-driven factors like the Reserve Bank's cash rate.
From lender to lender, rates do vary quite a bit, so having access to Mortgage Choice at Pacific Fair's panel of over 20 lenders and banks gives you lots of options to choose from to find the loan that's right for you.
What advantages and disadvantages come with variable home loans?
With variable home loan products, flexibility is generally considered the top benefit. Flexibility is found in variable loan repayment options, such as not being charged for making extra repayments, so your home loan can be paid off faster. Also, flexibility is in features like redraw facilities and offset accounts, which give you the ability to get your balance down more quickly, while still being able to access the money that's been paid into the loan account if and when you need it.
The ease of refinancing - switching to another product or lender - is also a feature of variable home loans that makes them flexible. If you're concerned about price as many of us are, then the ability to switch your home loan when rates change is a nice option to have up your sleeve.
Fees associated with variable home loans are also generally lower. Fees and costs such as application fees, ongoing fees and exit fees. However, your Broadbeach mortgage brokers can often negotiate fees for you with lenders, so it's worth talking to our Broadbeach finance experts about these costs and whether they can be waived.
A final advantage of variable rates is just what their name suggests – they can vary depending on the market. Since the RBA's cash rate has been at 50-year lows, variable home loans have been competitive with equally low rates. Having a variable rate could mean that, if rates were to be cut further, then your lender might also cut your interest rate over time, saving money on repayments, or allowing you to pay your home loan off faster.
The drawbacks of variable loans do exist, but it's far from doom and gloom. Your mortgage broking team in Broadbeach at Pacific Fair can help guide you through these in more detail.
So, while rates are currently low, a number of lenders are moving to increase their variable rates, and this could continue if the RBA decides to do the same toward the beginning of next year as many experts are predicting. While refinancing is fairly simple on a variable rate, it's important to ensure you pay keen attention to your potentially changing interest rate each month, so that you can ensure you're getting the best deal from your lender.
Your mortgage brokers in Broadbeach can tell you whether the variable rate you're on is competitive, or if you could access something better. Rates may start to rise over the coming months, so it will be worth having a chat with us to see if we can get you a better deal.
Is it better to have a fixed or variable loan?
Our customers can always be confident that no matter what home loan rate they're on, the team at Mortgage Choice at Pacific Fair, Broadbeach, can look at options at every stage along the life of the loan. We'll make sure your home loan is the very best home loan available to you.
There are clear benefits to both types of home loans – fixed and variable – so speaking with our team may determine that a combination of each type may be the best option for your needs.
Contact your team of home loan experts in Broadbeach to talk about fixed or variable advantages and disadvantages for your own circumstances, or get a free review of your current mortgage. Call us on 07 5676 6433 today or click 'Book an appointment' at the top of the screen for a free no-obligation meeting.