Our expert home loan and finance team looks after the Parkside and surrounding areas.
We have years of experience in providing credible and professional financial services at various banks and institutions, which enables our team to provide you, our clients with a rewarding experience when dealing with us.
Our mortgage brokers and financial advisers take the time and hassle out of shopping around for the right home loan or creating your long-term financial plan and guide you through the process with expert financial advice.
Learn more about our expert Parkside team today!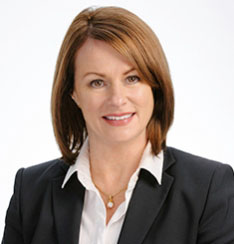 Belinda Sugars
Franchise Owner, Mortgage Broker & Home Loan Specialist
Belinda our Franchise Owner and Mortgage broker has over 25 years of experience in the finance industry. Belinda has owned and operated Mortgage Choice Parkside for over 10 years. Prior this Belinda worked in retail banking for the big four for over 15 years, so has a great knowledge of our key lenders. Belinda is an MFAA accredited Broker and has a Diploma in Finance and Mortgage Broking as well as a Diploma in Financial Planning. Belinda is also an award winning broker having won the MFAA credit advisor of the year for South Australia in 2015 as well as being the national winner of the Franchise Council of Australia's franchise Woman of the year in 2011. Belinda's wealth of knowledge in lending and financial services extends to home loan finance, insurances, asset finance and commercial lending.
Belinda is extremely passionate about what she does and looks forward to helping you reach your financial dreams! Contact us today to see how Belinda and the team at Mortgage Choice Parkside can help you realise your financial dreams sooner!
Yvette Percy
Mortgage Broker & loan expert
Yvette Percy has had a life long interest in property and wealth creation, and it was this passion and experience that lead her to a career within finance.
Experienced with working closely with clients to help make their dream home a reality, Yvette holds a certificate IV in finance and mortgage broking and has been working with Mortgage Choice for the past two years.
Born and bred in Adelaide, Yvette is proud to call the Adelaide Hills home. Happily married to a licensed real estate agent, Yvette and her husband Justin live and breath property.
One of Yvette's biggest passions are her two Bernese Mountain Dogs. Yvette is the treasurer of the dog club she is a member of using her knowledge and finance expertise. In her spare time, Yvette is a keen golfer and likes to keep active and fit.
Yvette loves working with her clients. "It is a huge privilege to be entrusted with helping people get the finance to aquire what is often someone's greatest asset," says Yvette.
"I never takes this for granted. It is so good to get up in the morning and do something you absolutely love."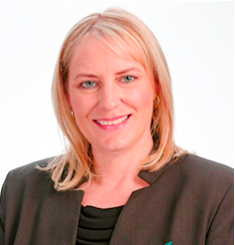 Leanne Presbury
Settlements Manager
Leanne has worked in the finance industry for over 32 years and has extensive experience in Home & Personal Lending and General Insurance. She knows that each client's needs are different and she is passionate about helping them achieve their goals, finding out what is important to each client.
Leanne is here to help you through the settlement process of your loan and to guide you through what can be a confusing and stressful time.
Malcolm Simpson
Financial Adviser
Malcolm is a highly focused Senior Financial Adviser with 15 years financial services experience gained in the UK and Australia. Since 2008 he has been providing financial advice to a wide range of clients in South Australia. His passion for providing the very best advice fueled him to continue his development and in 2012 he received the Certified Financial Planner (CFP) designation, the industry's most prestigious professional qualification.
Originally from Scotland, he moved to Australia with his South Australian wife so they could enjoy the incredible family lifestyle with their two young children.
Malcolm's strengths lie in helping people identify their goals, developing their personalised strategy and keeping everything on track. He enjoys guiding and coaching his clients, always being there for the big decisions, helping to protect their family and lifestyle and ultimately make the most of their situation.