Investment loans
Property investment | Tweed Heads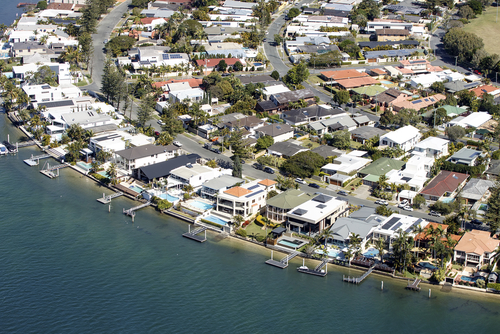 Choosing the right loan to fund your investment is essential to maximise the return you receive. As your local Mortgage broker in Tweed Heads, we can help you compare hundreds of options. Call our team on 07 5518 8615.
How Mortgage Choice Tweed Heads can help!
We have helped hundreds of people, just like you, achieve their goal of becoming a property investor. We take the time to understand your reasons for investing so we can recommend the loan options that suit you the best.
As a Mortgage Choice broker, we make the loan process easy! We can show you how much you can borrow, letting you narrow down your property search. We'll also explain your likely loan repayments, giving you an opportunity to compare rental returns. We will also explain how different loan features and options can be especially useful for investors, such as interest-only payments or fixed versus variable rate loans.
Understanding the costs
An investment property involves two main sets of costs, upfront purchase expenses, and the ongoing costs required to own and maintain the property. Your budget needs to be able to handle both.
Upfront purchase costs
Some upfront costs can be claimed as an ongoing tax deduction – certain borrowing costs, for instance, can be deducted over a period of five years. Most other purchase costs like legal fees are added to the cost base of the property when it comes to calculating capital gains on the sale of the property. The key upfront costs to budget for include:
Pre-purchase inspections
A pre-purchase pest and building inspection is essential to avoid any nasty surprises like building defects, illegal work or pest issues – problems that could be expensive to fix. Allow around $400 for an inspection by a reputable firm.
Stamp duty
Stamp duty is a state government tax based on the price paid for the property. The cost of stamp duty is added to the capital value of your property, so it will reduce any capital gains tax that may apply when you sell your investment.
Ongoing costs
As a landlord you will incur a variety of expenses associated with owning and tenanting your investment property. Most of these costs can be claimed on tax (always check with your accountant), which makes the bills more manageable.
If you would like to find out more information, we have loads of resources for you to check out!

The team from Mortgage Choice Tweed Heads are ready to help you find the right loan for your next investment property! To get started, give our team a call onc07 5518 8615.