Welcome to Mortgage Choice, Gymea - Mortgage Brokers & Financial Advisers
, GYMEA NSW 2227
Tel: 02 9525 4544 Fax: 02 9520 7966

Mortgage Choice GYMEA

02 9525 4544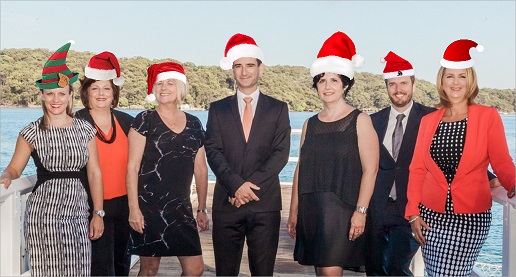 Hi, my name is Ben Herden and I head the experienced team of mortgage brokers and financial planners at Mortgage Choice at Gymea.
Not long 'til Christmas, and we're all in the spirit! I tried telling Michele the red hat would clash with the orange jacket but she wouldn't listen....
December is always the busiest time of the year for settlement. Everyone wants everything done before Christmas which puts the whole system under pressure. Of course, we will do everything we can to make it happen so give us a call!
From the whole the team at Mortgage Choice in Gymea we wish you a great Christmas. Hopefully you get some time off to recharge the batteries ready for an awesome 2017.
We can help you work out your borrowing limits and quickly and easily get a pre-approval in place for you. Adam Niewidok, our Financial Advisor, will also stress test your application to ensure your making the best financial decisions possible.
With the introduction of our Financial Planning division we now offer a full holistic financial services packages to our clients. Taking on more debt is the perfect time to take a good look at your financial future, from debt reduction techniques to superannuation to insurances. Adam is also an expert in setting up & administering Self Managed Super Funds (SMSF) and Transition to Retirement strategies.
As local home owners and active participants in the Shire community (Ben & Michele Hutchen both live in Cronulla), there's nothing we enjoy more than helping our clients realise their property and financial goals, and we'd very much like to help you. Whether it's your first home, an investment property or financial planning, if you're wishing to relocate to the area or wanting to look at refinancing options for your existing loan, my team and I are here to help.
The Sutherland Shire Team
Finding a home loan or refinancing is something most only do a few times throughout their life, but for me and my team it's what we do day in, day out. We know the local property market and the broader lending landscape intimately and we work with you to find the loan that's right for you.
I've been a Mortgage Broker for almost 16 years and between my team and I we've helped hundreds upon hundreds of clients with their loan needs. In that time this office has written over HALF A BILLION $$$ in home loans! That's a lot of loans! Our performance in this area has been well recognised. We have been regular winners and finalists of the Mortgage Choice Business Excellence Award, we have won numerous local Small Business Awards and we are keen contributors to the local community through our work with schools, clubs and the Chamber of Commerce. I have also appeared TV as an industry expert and I am often consulted on issues surrounding property and investment by various print media outlets.
Over the past 17 years the Gymea team has consolidated their position as one of the best mortgage brokers in theSutherland Shire, if not the industry;
Finalist MFAA Excellence Awards
The Advisor Magazine Top 20 Brokers
MPA Magazine Top 100 Brokers
National Multi Operator of the Year on multiple occassions
Mortgage Choice High Flyers Award on multiple occassions
Various State level Mortgage Choice Business Excellents Awards
Sutherland Shire Small Business Awards - Professional Services winner (twice)
Yes, we are very proud of our work and the recognition, but the main reason I highlight it here is to let you know that when you work with us, you are working with a truly local team of experienced and committed professionals.
Mortgage Broking - The Process
Here's how we work:
1. Initial Consultation - come in or we can come to you and we'll discuss your goals and circumstances. It's free, without obligation and fully confidential.
2. Loan Choice - we'll assess hundreds of loan products from a broad range of lenders, present you with detailed information, then work with you, answering your questions to help you make the right home loan choice.
3. Application to Settlement - we take the hassle out of the home loan process. We'll complete and submit the appropriate documentation then follow the application though to settlement.
4. Future Needs & Your Protection - as long term Shire locals and Mortgage Broking professionals, we'll be here for you down the track should you have a question. Our in house financial planner will have a look at your figures and offer suggestions. We care about more than just our clients home loans. That's only one piece of the financial plan. We're with you for the long term.
Let's get started - give us a call or click on the link to set up a time to meet. We can meet in our Gymea Bay Rd offices or we can come to you.
We look forward to meeting you.
Ben Herden and Team
Providing the best service to our clients since 1999. Servicing Cronulla, Caringbah, Miranda, Gymea, Kurnell, Bundeena, Maianbar, Lillipilli, Burraneer, Woolooware, Sutherland - the whole Shire! - we have clients literally all over the world!!
Review
Dear Ben, Josephine & The Team at Mortgage Choice Gymea, The loan settled today and I just wanted to pass on my thanks. Carla and I would like to personally thank you all for the outstanding professionalism displayed throughout this process. My first initial contact was November 2013 and I was immediately impressed with the level of service and commitment I received from a random phone in, I was treated like a top tear customer and even though that nothing transpired Ben was always going to receive a phone call from me when we were better placed. That time came in January 2015 and when I contacted Ben he remembered who I was, what I wanted to borrow and the exact month and year we last spoke and what exactly we spoke about. In my profession I deal with a multitude of different business from a multitude of different industries and the common denominator is all business guarantee a high level of service and honestly speaking many fall short of the mark. I can honestly say that this is not the case with the Team at Mortgage Choice Gymea they delivered and old fashion level of service that is rarely seen in the competitive business world today, the team going above and beyond does not do them justice and Ben and his team truly deserve all of life's success both in business and out. I look forward to future dealings and wish Ben and the Team at all the very best. Kind Regards, The Leighton's
M Leighton , NSW
Read more reviews
Latest
blogs
Published: 5th December, 2016
Looking to build your property portfolio? The idea behind any investment is to make money, ...
Read more blogs
Latest
media release
Published: 6th December, 2016
At its last Board meeting for 2016, the Reserve Bank of Australia announced that it would once again leave the cash rate on hold.
Read more media releases