March 22, 2017
Ben Herden
Incredible property figures taken from one of our investment property research partners, Aviate, and the ABS. Food for thought...
House price growth for the 5 years to December 2016 , a staggering 70.3% for Sydney yet national wage growth a measly 13.2% during the same period with the last two qtrs being record lows. This is contributing to more and more people renting where they want to live and investing elsewhere. Building capital through tax effective property investment in order to one day afford to own where they want to live.
source: ABS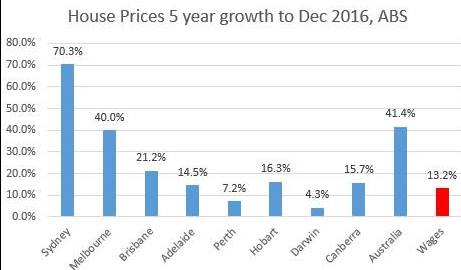 We have been seeing this trend for a number of years now, but over the past 18 months - 2 years it has really become popular. It is a massive shift in the way Australian's think about property. Whilst owning your own home is getting harder and harder (especially in Sydney) it is worth noting you have other options.
Call 02 9525 4544 or email me
HERE
if you'd like us to have a detailed look at your position.
Regards
Ben Herden, Principal
Mortgage Choice, Gymea