Testimonials
Testimonials for Mortgage Choice, Gymea.
We love it when clients take the time to write to us with their stories and thanks. Here are just a few client testimonials which will give you a great idea of what we're all about here at Mortgage Choice in Gymea.
Everything we do is tailored towards improving the customer experience. If you have any suggestions on how we could improve we'd love to hear them too. A business that stops trying to improve is a dead business! We're here for the long-term and value your support.
Names used with permission
---
I was lucky to have been recommended to you by my Father. I felt that your approachability and high level of contact made it easy for myself to track the situation. Thank you for your solid effort and hard work.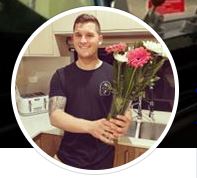 ---
Big thank you to Michele and Kylie for your help with my mortgage needs. Changing banks seemed daunting and complex but you made it very easy and talked me through the entire process. Thank you 😊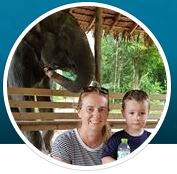 ---
After being declined a loan from a previous broker for a development I contacted Ben to see what Mortgage Choice Gymea could do for me. I got pre-approval very quickly and after a period of time with my development being held up in council we have recently received our final approval and can start building our dream home. Ben, Kylie and Christine have been fantastic throughout the whole process and I can't thank them enough.




---
Your level of service took us back to the good old days, genuine reliable and personal service. We feel we have an established relationship and will call on you for any further financial assistance.



---
Jenny continues to provide outstanding service, product and technical knowledge around all aspects of mortgage lending.



---
You were there with a reassuring response each and every time we needed one. Wonderful service. Thank you Jenny Deushian and thanks to Josephine also



---
Michele H was absolutely amazing and all our expectations were met. We cannot begin to express how much the team at Mortgage Choice have changed our lives. Thank you all!



---
WOW!!!!! Ben and Josephine were absolutely amazing helping us buy our first house! Ben provided us with different options and such valuable advice on the best options available for our circumstances. Ben helped us get a pre-approval in place which was so lucky because the week later we found the house of our dreams and we were able to make an offer, if he hadn't helped us get our pre-approval in place we would have missed out. Then we had a short tricky settlement which they were just absolutely amazing through every step of the process going above and beyond to help us. Josephine kept us updated every step of the way and both Ben and Josephine pulled in heroic efforts to resolve an issue with the bank to allow us to settle on settlement day. We are so lucky to have gone through Ben and Josephine at mortgage choice and would highly recommend them to everyone and anyone!!!!!!! We really can't thank them enough!!!!!



---
I wouldn't hesitate to recommend Ben and his team at Mortgage Choice. We have used them on 3 occasions now and each time have been impressed with their level of service and professionalism - from the very start, right through to settlement, we were kept informed and nothing was ever a problem.
Keep doing what you're doing - can't fault the service - thanks guys!!



---
Michele is always professional and works hard for her clients. Thorough advice and consideration of personal circumstances is always given and queries are answered promptly. Happy to recommend Mortgage Choice Gymea to family and friends. Thanks for a fantastic service.



---
An outstanding service that should be at the top of every buyers essentials list. Mortgage choice not only got us a lower interest rate than we knew existed but also saved us paying mortgage insurance. The service from the whole team was excellent and provided a personalised experience. At no cost to us it was the most valuable information we could ask for, it will genuinely save us thousands of dollars over the course of the loan.



---
We were extremely pleased with the service provided by Michele and her team at Mortgage Choice, Gymea. We found them to be very approachable and professional. We were regularly kept informed on the progress of our loan application and we loved the fact they did all the hard work for us. We would definitely use them again. Thanks guys.



---
As usual, you guys went above and beyond the call of duty. We have been with you a long time (Over 10 years) and wouldn't think of anyone else. Thanks guys



---
The communication was outstanding. I was informed of every process. Every question that i had, no matter how minor was answered and promptly.



---
With my first visit to Mortgage Choice I was taken through everything I needed to know to move forward with a home loan. I have no idea where to start but Ben and his team patiently explained all my options and even did a property report for me.



---
A BIG thank you to the whole team at Mortgage Choice Gymea. Just like last time, the experience was outstanding and everyone was a pleasure to deal with. We received information promptly showing great client service. Many thanks again, we surely will be recommending you to our family and friends :) We love our new home!!! Cheers.



---
It was a pleasure dealing with Michele, Josephine and Melissa throughout the whole financing process. The team conducted all dealings promptly and efficiently and their professionalism left us feeling confident that everything was in good hands.



---
The entire team at Mortgage Choice Gymea have once again gone over and beyond in managing our loan application and making the entire process seemless for us. At all stages throughout the process, we have been kept up to date through regular emails and phone calls ensuring we always kenw were we stood. Thanks again to the entire team for all your efforts



---
Ben and his team were instrumental in helping us secure the mortgage we needed for our family home. We simply would not have been able to buy the place we wanted without their guidance, persistence and professionalism



---
All Staff demonstrated the highest level of excellent customer service. Their efficiency, constant communication and friendly service makes the whole process effortless on my part. I would not hesitate in recommending Mortgage Choice Gymea for all of their services.



---
Ben and his team are fantastic. From the word go Ben was professional, helpful, and explained everything in terms that were easy to understand. As first home buyers we felt comfortable we were being guided on the right path. Nothing was too hard for Ben and we would not hesitate recommending him to anyone.



---
Thank you to Michele and Josephine for all your valued support throughout the financial process and explanations to help with the real estate situation.



---
Ben, Josephine and Christine have been an absolute pleasure to deal with and gave me full confidence during the typically stressful process of buying a house. Great service, knowledgeable and friendly staff. I will definitely use their service again in the future. Thanks



---
We couldn't have been more impressed when you came to our house on your day off with family to ensure our application was received in enough time for settlement. You went above and beyond.



---
We have used Michele for Mortgages many times and will use her again. Friendly and Professional!



---
I feel very comfortable asking for help from you and your staff. I am always greeted warmly and at every step of the process I am guided professionally and respectfully. Thank you



---
Dear Ben, Josephine & The Team at Mortgage Choice Gymea,

The loan settled today and I just wanted to pass on my thanks.

Carla and I would like to personally thank you all for the outstanding professionalism displayed throughout this process. My first initial contact was November 2013 and I was immediately impressed with the level of service and commitment I received from a random phone in, I was treated like a top tear customer and even though that nothing transpired Ben was always going to receive a phone call from me when we were better placed. That time came in January 2015 and when I contacted Ben he remembered who I was, what I wanted to borrow and the exact month and year we last spoke and what exactly we spoke about. In my profession I deal with a multitude of different business from a multitude of different industries and the common denominator is all business guarantee a high level of service and honestly speaking many fall short of the mark. I can honestly say that this is not the case with the Team at Mortgage Choice Gymea they delivered and old fashion level of service that is rarely seen in the competitive business world today, the team going above and beyond does not do them justice and Ben and his team truly deserve all of life's success both in business and out.

I look forward to future dealings and wish Ben and the Team at all the very best.

Kind Regards,

The Leighton's



---
The service was perfect. Jenny I will highly recommend - the best!! Josephine was amazing to, excellent customer experience. Above and beyond. Very welcomed. We felt extremely safe and happy with the services provided extremely friendly and professional.



---
Ben and Jo exceeded our expectations from start to finish! As first home buyers we did not know the process and had lots of questions. Ben and Jo were more than happy to take as much time as was needed to make us feel comfortable. This was very important and made it an extremely positive experience for us.



---
Awesome that the service is always so consistent. As in, quick responses, action when needed, advise when needed. What is best is I never think about using anyone else - as there is no need! I feel everyone knows who I am and treats me like a valued customer. Thank again Ben, Jo and Michele.



---
I used Mortgage Choice Gymea for my first home loan. Ben, Josephine and Christine were tremendously helpful throughout the process. Their expert advice, generosity and responsiveness made what could have been a daunting and stressful experience a simple and reassuring one. It was an absolute pleasure to work with them. I cannot recommend them highly enough. Although I no longer live in the Sutherland Shire, my sister referred me to Mortgage Choice Gymea. Ben, Josephine and Christine ran the entire process over email and phone, which was incredibly convenient. The standard of customer service was excellent. They responded promptly to the many complex questions of a first home buyer - at all hours of the day. I would recommend Mortgage Choice Gymea to those who live out of the area.