Expert advice you can trust at no cost to you: Brisbane's award-winning mortgage brokers in Indooroopilly, St Lucia & Toowong
Mortgage Choice in Indooroopilly, Toowong, Graceville and Brisbane's Inner West can help you on your way to property ownership. Call us on 07 3878 7777 today.
Indooroopilly
5.0 (178+ total reviews)
Aggregated from:







Call Us

Mortgage Choice Indooroopilly

Office - 07 3878 7777

Fax - 07 3103 4214
Open Hours

Mortgage Choice Indooroopilly

Monday - Friday: 9:00am - 5:00pm


After hours by appointment

Free Appointment
Address
70 Station Road
INDOOROOPILLY,

QLD

4068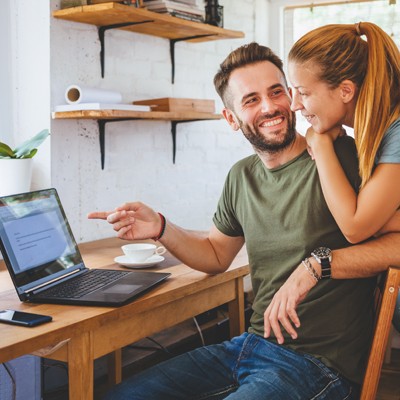 Latest home loan interest rates
Our current interest rates
Lender
Interest Rate*
Comparison Rate
Lender
Interest Rate*
Comparison Rate
Credit criteria, conditions, fees and charges apply. Subject to suitability. The comparison rates in this table are based on a loan amount of $150,000 and a term of 25 years. Warning: This Comparison Rate applies only to the example or examples given. Different amounts and terms will result in different Comparison Rates. Costs such as redraw fees or early repayment fees, and costs savings such as fee waivers, are not included in the Comparison Rate but may influence the cost of the loan.
At Mortgage Choice in Indooroopilly, we have the experience and knowledge to find the right home loan for your needs at no cost to you
At Mortgage Choice in Indooroopilly, we take the time and hassle out of researching the right home loan deal and guide you through the home purchasing process with expert advice.
We have been providing our customers with expert home loan advice for more than 17 years and our success proves us right. We believe that our uniqueness is shown through our efficiency and ability to find the best deal for you. And the best part is that our service is at no cost to you!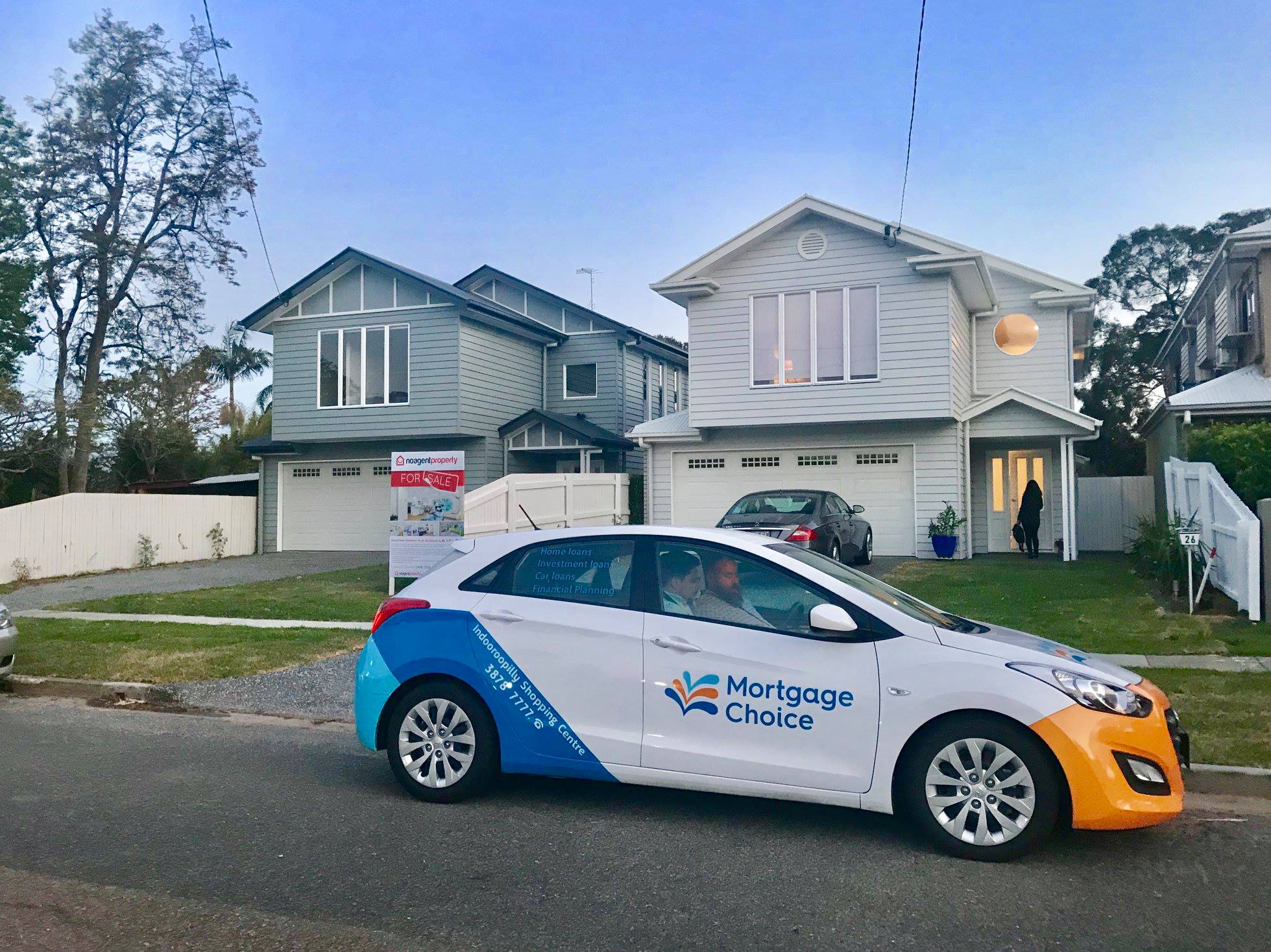 Why you should use a Mortgage Broker!
Using a mortgage broker can help you take the time and hassle out of shopping around for the right home loan. As your mortgage brokers in Indooroopilly, we are able to help you in your home loan journey by guiding you through the entire process with expert advice. Our team will
Listen to your needs and goals

Work out what you can afford to borrow

Find options to suit your situation

Explain how each loan works and what it costs (for example, interest rate, features and fees).

Apply for a loan and manage the process through to settlement
Compared to going directly with a bank, our brokers are able to understand your financial situation and find the right home loan for you by comparing thousands of loans across multiple lenders and is not limited to the offerings of just one lender.
Start your home loan journey today
Benefits of dealing with our professional team:
Our expert home loan advice is at no cost to you
We have your best interest at heart and offer you experienced service whenever you need us 
With over 20 lenders on our panel we can provide you with a wide range of exceptional home loan advice, depending on your individual needs
A variety of our lenders offer us fast approvals and exclusive interest rates which is very convenient for our clients
Get in contact with Mortgage Choice Indooroopilly
Mortgage Choice at Indooroopilly is conveniently located across the street of the Indooroopilly Shopping Centre at 70 Station Road. Our 5 loan consultants are available to be contacted 7 days a week and can meet you after hours and on weekends via appointment. 
Call us on 07 3878 7777 or click on the contact us link at the top of our page and we will get back to you. 
Or meet us in one of our office at:
70 Station Road, Ground Floor, Indooroopilly, QLD 4068
 Just across the street from the Indooroopilly Shopping Centre. 
How can our top-rated mortgage brokers help you?
Our mortgage specialists in Indooroopilly, St Lucia, Toowong, Graceville  and the surrounding areas can offer you a wide range of professional home loan advice depending on your individual requirements, including:
Purchasing property in Indooroopilly, St Lucia, Toowong and the surrounds
If you're looking at getting into the property market, it's important to check that you're ready. Once you've worked out how much you can afford to borrow and repay, saved your deposit, factored in all the costs involved, and investigated the home loan that's right for you, now comes the fun part – buying your home!
But before you jump into it, check out our short video about what you need to prepare for your home loan application.
Guide to purchasing a property
Are you chasing more information about the home loan process? Make sure you check out our property guides. Our property guides provide information that may assist you with your home loan, no matter if it's for your first home or for an investment property.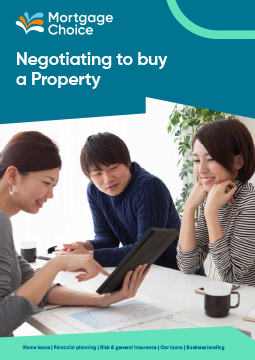 The right home loan for your needs
Our mission is to find the right home loan for your individual needs and to always have your best interests at heart. Plain and simple. Which is why we have such a wide range of lenders to choose from. We can search through hundreds of products to find something tailored to your situation. ~
Client reviews
Joe and Tilley were wonderful and made the entire process very easy without any stress or issues. They were easily contactable and were always happy to answer any questions or concerns. Thanks team ?
I would like to say a BIG THANK YOU to Ben and his team. Was really great to work with Ben and his team. If i can i would give them 10?. Highly recommened.
Sandra and Nick were fantastic at helping my wife and I through the difficult process of purchasing our home. Their advice helped us get the best deal possible. Highly recommended.
Laura and Tilley have been absolutely incredible to work with on my first home buying journey. They both have been a massive source of information and gone above and beyond to get me into my new home. As someone who really had no idea about the home buying process, they have been there to guide me through absolutely everything, no question was too silly or unable to be answered. So happy I listened to other referrals and chose to work with them
Really happy with the service provided by the team at Mortgage Choice Indooroopilly, would definitely recommend.
Thank you Mortgage Choice team especially to Haison and Nick for the smooth process of my refinancing.
Thank you for supporting our Property journey and making our experiences so seamless and stress free. We have had very positive experiences each time and have been surprised at how quick and easy the process has been for us. Special thanks go to Haison and Nick for their end to end support behind the scenes. Thank you so much.
Ben and his team were super professional and great to deal with. Would highly recommend using his services as he made a process that I was extremely unfamiliar with simple and gave great tips with a great outcome on our mortgage rate.
Cant recommend these guys enough Made the process for getting a loan for our first home so easy and stress free.
Laura and Tilley have been exceptional in the handleing of our mortgage and refinance process, they have been helping us now for a few years and are always willing to help and answer questions well after the process is finished. I would highly recommend mortgage choice Indooroopilly
First home buyer's guide
Purchasing your first property can be an overwhelming process and there may be steps you are unsure or unaware aware of. This guide will walk you through all of the steps involved in the buying process.