Your Local Mortgage Brokers in Westfield Garden City Shopping Centre
Need help with your finances?
Talk to Benny Yu and the Team in Garden City for help with Home Loans, Car Loans, Business Lending, Personal Loans, Insurance and much more. If you are looking to save time and money you have come to the right place. We will find you the best deal Fast!
Upper Mount Gravatt
5.0 (191+ total reviews)
Aggregated from:







Call Us

Mortgage Choice Upper Mount Gravatt

Office - 07 3567 9899
Open Hours

Mortgage Choice Upper Mount Gravatt

Mon - Fri 8:30am -5pm
After Hours by Appointment

Free Appointment
Address
Office 5, Professional Suite, Garden City , Shopping Centre, Logan Road
UPPER MOUNT GRAVATT,

QLD

4122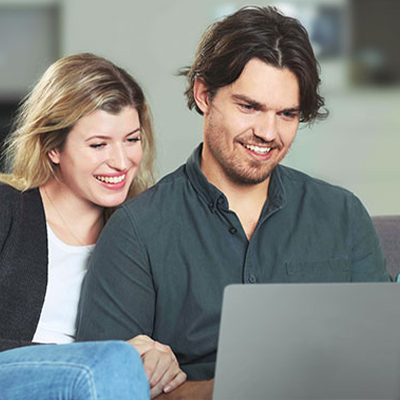 Latest home loan interest rates
Welcome to Mortgage Choice in Garden City
Our history
Our office has been located in Garden City Shopping Centre since 2003.  With over 15 years of experience, we are passionate and committed to providing you with the experience, knowledge & expertise to assist you in making one of the most important decisions in your life.
Some of our staff are bilingual in Mandarin, Cantonese.  
Our Service
First Home Buyer Home Loan
Construction Home Loan
Investment Loans
Refinancing
Various Visa holder's home loan-457,143,820,801,188...
Personal Loans
Car Loans
Equipment Finance and Leasing
Commercial Finance
Debt Consolidation
Our Competitive Advantage
We can also provide powerful RP Data property reports at no cost to present you with all the information you can make your decision
Prior to applying for a home loan, we can generate a credit report of you to ascertain you have no adverse credit history   
We are available from 8 a.m. to 8 p.m. six days a week for a face to face meeting at our office in Garden City Shopping Centre ( Upstairs Opposite of STARBUCK COFFEE). If you prefer an online meeting, we are happy to accommodate.
Our Role
Compare and contrast hundreds of home loan products from over 20 lenders on our panel, including the major banks, so that we can find the right home loan for you
Simplify the home loan process so that you can rest easy knowing and understanding each step of the process and guide you to property ownership.
Understanding your individual situation and apply it to your home loan application to give you the best probability of being approved.
Assist with completing loan applications and QLD First Homeowner Grants $15,000.
Update you on special offers or changes in interest rates to make sure you're still getting the right loan for your circumstances.
Variety of JP (Qual) services
Our contact details
Contact us on 07 3567 9899 for a No-cost and obligation-free consultant
关于我们Mortgage Choice in Garden City

我们位于Garden City购物中心内,自2003年以来,就为一直为布里斯班南区人们提供高质量的贷款服务。凭借超过15年的行业经验,我们致力于同我们的客人分享我们经验,并运用贷款专业知识,帮助他们做出生活中最重要的决定之一,特别是首次购买者。
我们的员工会讲普通话,粤语,方便沟通。
专业贴心的服务
首次购房者房屋贷款
建筑房屋贷款
投资住房贷款
再融资
各种签证持有人的房屋贷款-457,143,820,801,188 ......
个人贷款
汽车贷款
设备融资和租赁
商业贷款
债务重组
超值个性化的服务
我们在Garden City购物中心(STARBUCK COFFEE对面楼上)的办公室每周六天都可以为你提供面对面的交流。
在申请住房贷款之前,如果你对你的信用记录有疑问,我们可以为您提供信用报告
我们还可以免费提供功能强大的房屋报告,让你了解该房子的历史和相关成交价,为您有效地做决定。
帮助首次购房者申请 First Homeowner Grants
提供太平绅士的各种便民服务
我们帮助你比较各种贷款产品,分析各自利与弊,以便您可以了解每个有利的选项,从中选择最合适你的住房贷款,及时沟通和定期反馈,争取在短的时间内获得批准,从而实现你的澳洲梦!
欢迎致电07 3567 9899 联系我们,安排会面时间,获取免费的专业服务!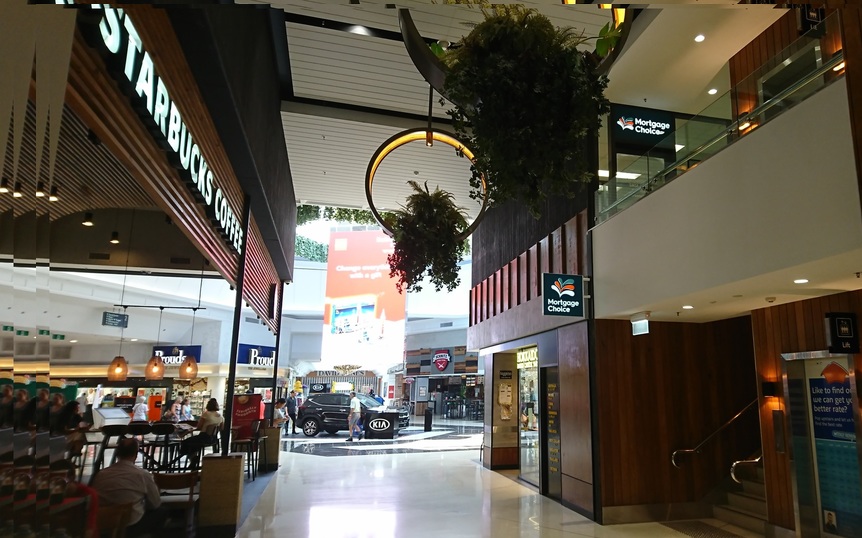 The right home loan for your needs
Our mission is to find the right home loan for your individual needs and to always have your best interests at heart. Plain and simple. Which is why we have such a wide range of lenders to choose from. We can search through hundreds of products to find something tailored to your situation. ~
Client reviews
Benny is a very professional mortgage broker. He provides an excellent and honest advice in selecting the right loan for us. He is also a very patient with his customer, attentive to customer needs, and work through obtaining finance approval before the contract ends date. He has a good relationship with the lenders and know forehand whether the loan application will be successful and have the right estim... read more
I recently had the pleasure of collaborating with Benny, an incredibly seasoned and professional broker. From the moment I approached him for assistance with my home loan refinance, Benny's unwavering commitment and expertise were apparent, making the entire home loan refinance process seamless and efficient.

Benny's amiable and approachable nature immediately put me at ease, cultivating a comfortable at... read more
Benny is very nice person, it is my first home after relocating to Brisbane, from that period of time I am not familiar with house purchase process, he gives me a lot advice as first home buyer, He is always fast responsive and patient when I have questions to finance and settlement process.
Benny provided the BEST customer service. I am a first home buyer and he found the best loan possible. I felt supported during every step of the way and with his transparency, knowledge, kindness and attention to detail I would not recommend anyone else Thank you Benny
My partner and I went to Benny for our first home loan and are so pleased with the service he provided. He was supportive and listened to all the questions we had, regardless of the time and day we always had a prompt response We highly recommend Benny and will most definitely use him again in the future.
I have to thank Benny so much for his fantastic support and guidance throughout my first home buying experience
It took over 12 months from when I first approached Benny to apply for a finance pre-approval at his office, and still with his help I finally managed to settle my property today.
Benny has been very approachable and professional with not only finding a great home loan product for me, but also p... read more
Benny helped and guided me through my first house buying journey. During the settlement period, we went through several valuer inspections with different bank. its hard esp these days most properties were overpriced and home loan rate is incredibly high. little discrepancies between valuation under value and purchase price means that I have to fork out more savings to the deposit.

We work out together... read more
Benny is a motivated mortgage broker who is thorough, professional, knowledgeable and honest. Benny was able to provide settlement on my refinancing with 12 days of our 1st meeting. Best broker in QLD
Benny was helping us refinancing our home loan. Our experience with him was incredible.Benny is an excellent communicator, always provided us the best financing advice. Benny is a very trustworthy and reliable broker, we will definitely recommend Benny to our friends in the future.
Highly recommend. Benny was very helpful for buying a property. Appreciate quick response as well.
First home buyer's guide
Purchasing your first property can be an overwhelming process and there may be steps you are unsure or unaware aware of. This guide will walk you through all of the steps involved in the buying process.