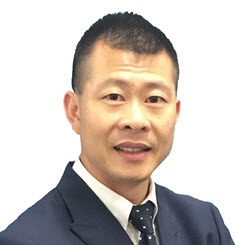 Benny Yu
Benny Yu - Owner
After 4 years as a corporate accountant. I sought out a more exciting and rewarding career utilizing my skills & knowledge in both finance and real estate industries to help you could get the best suitable home loan service as possible.
I am fluent in Mandarin and English to be able to help both local and overseas clients. I would like to make things simple & easy, always consider clients' best interest at heart, keep clients informed regularly about the status of their application and taking the stress out of the whole process. I look after my clients from the beginning and take care of them for life, giving clients and their friends with positive alternative home loan solutions from now and into the future.
I believe "Helping you succeed is my success"! If you need any home loan or refinance, please call me anytime on 0455 021 551 or email me at benny.yu@mortgagechoice.com.au or contact me on WeChat ID # MC4108.