Mortgage Choice in Kellyville, Servicing Castle Hill, The Ponds, Rouse Hill, Baulkham Hills, West Pennant Hills
Looking for a home loan? Talk to us today, your local Mortgage Choice brokers in Kellyville, NSW. Let us research and compare up to 25 lenders for you!
5.0 (50+ total reviews)
Aggregated from:






Call Us
Office - 02 9836 3380
Open Hours

Tuesday - Friday 9.00am to 5.30pm.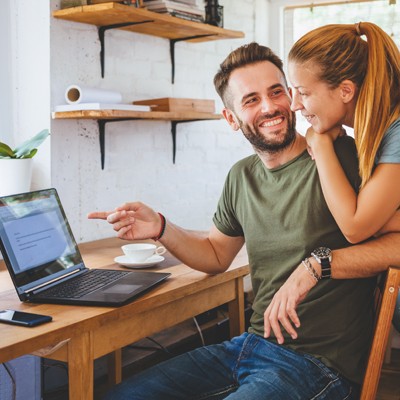 Latest home loan interest rates
We've recently been awarded the following:

Mortgage Choice - High Flyers - 2018
State Finalist - Better Business Awards - Customer Service 2015
State Finalist - Mortgage Choice - Business Excellence Award 2014/2015
'Top 100' Mortgage Brokers - MPA 2015
National Winner - Mortgage Choice High Flyers - Diversified - 2014
State Finalist - Better Business Awards - Best Customer Service and Satisfaction 2014
'Top 30 Under 30' - Broker of the year awards - Ranked 17 nationally 2012/13
State Finalist - Mortgage Choice - Business Excellence Award 2012/13 
National Winner - CEO/GM High Flyers - Mortgage Choice 2012
NSW/ACT Winner - Franchise Council of Australia - 'Excellence in Franchising' 2012
'Top 30 Under 30' - Broker of the year awards - Ranked 6 Nationally 2011/12
Finalist - Australian Mortgage Awards - 'Broker of the year - Insurance (Loan Protection & Life)'
Mortgage Choice - Business Excellence Award 'Single Operator' NSW 2011/12 Q1 
Mortgage Choice -Business Excellence Award 'Single Operator' NSW 2011/12 Q4 
Mortgage Choice -Business Excellence Award 'Single Operator' NSW 2012/13 Q1
Hi, We're your local Mortgage Choice home loan experts in Kellyville, proudly servicing Sydney's Hills District and beyond. With some of the most experienced and nationally recognised brokers within our company,  we have the experience and the industry knowledge behind us to help you secure the loan that's right for you.

Being a great Mortgage Broker is about understanding. Understanding the lending market and most importantly, understanding you, our client.
No matter what your position or what finance you need, we can help. We are advanced within all fields of finance. Talk to us today about
Home Loans
Investment Loans
Commercial loans
Personal Loans
Deposit Bonds
Insurance
Car Loans
Chattel Mortgages
Equipment Finance
We're always willing to go the extra mile. Achieving the right result for you is our success.
We'll review dozens of loans from our panel of lenders, select those most suited to your individual needs and explain your options. We'll also take care of the application and follow it through to settlement. This is what I do, so why not let us do what we do best, and you can focus on all the other exciting aspects of buying or investing in property.
Let's make a time to meet - after just an initial chat, you might be surprised at what options are available to you.
If you're in the area, why not drop in and say hello, we are located at 1/55 Windsor Road, Kellyville. - On the corner of Acres Road and Windsor Road, just down from Kellyville Public School
Looking forward to meeting you,
The team at Mortgage Choice in Kellyville
The right home loan for your needs
Our mission is to find the right home loan for your individual needs and to always have your best interests at heart. Plain and simple. Which is why we have such a wide range of lenders to choose from. We can search through hundreds of products to find something tailored to your situation. ~
Client reviews
We were recommended by a friend and Bianca Long and her team didn't disappoint We tried a different mortgage broker before who never explained things properly and had bad communication.
Bianca always kept us up to date and answered any questions we had. As first home buyers, we felt like she really cared about us being able to achieve what we wanted. Even though we had a complicated financial situation... read more
Bianca and her team have delivered again.

Having been a very satisfied client of Bianca Longs for over 16 years - her and her team Pixie and Portia continue to impress me. I contacted Bianca on the 31st August 2023 with an enquiry around potentially drawing a small amount of equity from my mortgage. Today is the 27th September 23 and my new refinanced home loan settled at a far better rate. The proces... read more
We have been using Mortgage Choice Kellyville services for over 20 years. We no longer live in the local area but we continue to use Biancas service. Bianca is fast, efficient and her office always keeps you up to date throughout the entire process. Highly recommend for a smooth sailing application
Thank you so much Bianca and her team especially Ariane for keeping us up to date from the very beginning till the settled for our first investment property. Highly recommended to all.
I was extremely impressed with Bianca's efficiency, professionalism, and helpful guidance. She was able to work within our circumstantial restrictions to devise a workable solution and great outcome.
Professional and diligent
Bianca and her team have gone above and beyond to provide the personalised service that has provided me with fantastic results in this turbulent, economic climate. Mortgage choice offers a professional and customised service which has delivered cost saving results. I have been using Biancas services for the past 18 years and would highly recommend getting in touch with the best mortgage broker in the business.
I have been dealing with Bianca and her team for about 10 years now when it comes to loans and refinancing. To say shes the best in the biz would be an understatement. She is efficient and uber knowledgeable. She explains everything so well and we always get the best possible outcome in a timely fashion with her help. Bianca I would like to thank you so much for everything you have done for us and if we need any more loans we will never look elsewhere Best broker EVER
Changing lenders can often be a difficult experience, however the best decision we made was contacting Bianca at Australia Mortgage Brokers. The process was simplified and made easy, with all correspondence submitted and completed remotely via email and phone. Bianca, Marija and their team were friendly, professional, very responsive and jumped through many hoops to ensure everything settled on time. W... read more
Bianca and Marija went above and beyond to assist me with renewing my home loan. The process was so confusing for me, however they made it so simple and easy. They were always both available and kept me in the loop every step of the way. I can't thank them both enough xx
First home buyer's guide
Purchasing your first property can be an overwhelming process and there may be steps you are unsure or unaware aware of. This guide will walk you through all of the steps involved in the buying process.