There's been a lot of excitement over the past few months where the RBA dropped the official cash rate to 1.00 per cent in July 2019. Most importantly, we've seen many banks and lenders following these cuts and dropping home loan interest rates on many of their products.
With the cash rate at record lows and some experts suggesting that if it's going to change at all, it's probably heading lower – it's hard to imagine that anyone could be losing out in this situation, right?
The possibility for borrowers to take advantage of this new low rate environment and potential to find a better interest rate sounds amazing.
However, home loan interest rates aren't the only thing affected by these rate cuts. Banks also tend to follow the RBA decision in terms of their interest rates on savings accounts.
How the RBA rates affect deposit interest
When the RBA lowers the cash rate, many people generally tend to think of only one side of this change. This being the lower home loan interest rate, lower mortgage repayments and more money back in your pocket (woohoo).
However, when the RBA cash rate lowers, it also means that many banks follow suit and also cut interest rates on savings accounts (aww).
These cuts to interest earned on savings, which in Australia are already at incredibly low figures, mean that savers will now stand to make little to no return on their money. This could affect those who rely on their savings and interest earned, with less return for their savings efforts.
Research director, Sally Tisdall, from RateCity1 said that
"All four big banks have slashed their base rates to just 0.30 per cent interest, when inflation is sitting at 1.3 per cent. That's a nightmare equation for anyone trying to save."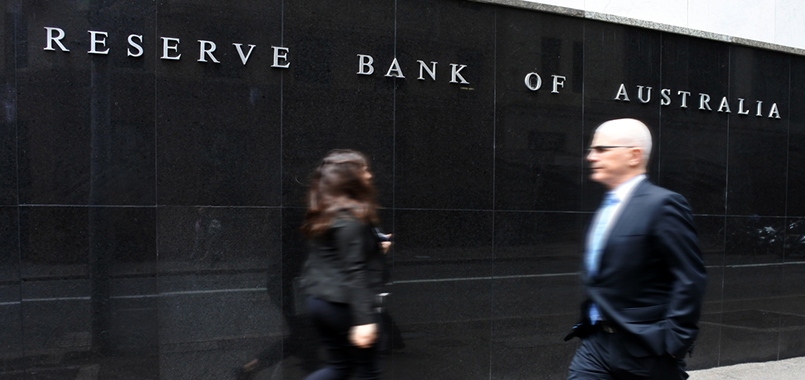 How to make your savings count
But it's not all doom and gloom. While your savings might not be growing at the same rate as they were a few years ago – in these situations, it pays to know what to look for and how to make the most of your savings. Here are our tips:
A deeper look into interest rates
We know that this is pretty straight forward – however, it's a good idea to look a little deeper into the interest rates on offer for savings accounts.
Knowing what the base rate and maximum interest rates are a great start. The minimum interest rate gives you an idea of how much you will earn on your savings any given month, and the maximum is how much you could earn if you followed all of the account's terms and conditions.
This takes us into our next point.
Know the terms and conditions
If you come across a savings account that is offering a better interest rate than you currently receive, it's time to investigate what you would need to do to receive this rate.
This could include depositing a minimum amount each month, depositing a certain number of times or even not making any withdrawals.
Look further than your current bank
Put your current bank aside for a second because there are so many options on the market, why would you want to limit yourself?
Take a look around to see if the rate on the highest interest rate savings account for your current bank can be beaten elsewhere.
Set a savings plan in motion
Yep, it always comes down to a budget (have you sorted yours out yet?). What are your goals, is it for something in particular, do you know how much you need to put aside each pay? Not only do you need to know how much you want to save, but also how you could benefit from this plan.
Once you know the terms and conditions for your new, higher interest savings account, consider how you could potentially meet the requirements each month to meet the maximum rate. Should you split the savings you deposit into 3 different transfers? Or should you look at other areas in your budget to save to ensure you meet the minimum amount required to transfer into the account to receive the higher rate?
If you're looking for ways to build wealth or want some help to achieve your savings goals, give your local Mortgage Choice financial adviser a call today! They can help you devise a strategy to set your ideas into motion and work towards achieving your financial goals.