Mortgage Choice in Nowra's customer, Anthony Pryce was born in 1944 in New Zealand and relocated to Australia in the 1980s.
After being a successful business owner, Anthony had a reasonable deposit. He had been renting long term but wanted to put down roots in a place to call his own.
Although he harboured aspirations to purchase a property over the years interest rates had been high, and before he spoke to Mortgage Choice he was unsure if it would ever be possible due to his age.
At 74 years of age, Anthony may be the oldest first home buyer in Australia?
After years of focussing on his work, he had never entered the property market but lived modestly with his prized possessions. That's when he looked to local experts, Mortgage Choice.
Emma Cooper, mortgage broker at Mortgage Choice in Nowra helped bring Anthony's great Australian dream of purchasing his own home to life.
"When I met Anthony in our Nowra office, he was unsure if a lender would fund his purchase due to his age. However, through Mortgage Choice was able to assist him in finding the right lender that suited his needs and he was therefore able to secure the property and move into his first owned home," said Emma.
Upon getting his finance, Anthony purchased a house with a substantial workshop in Binnaway NSW, a small town near Mudgee that suited his quiet lifestyle.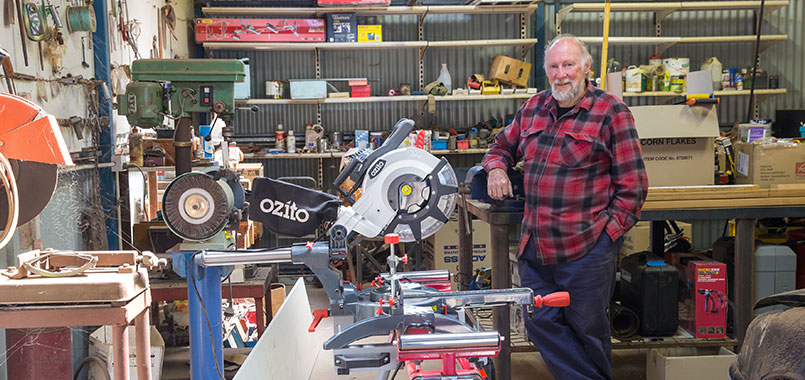 "When I visited the property I fell in love with the workshop located at the back of the house, which was stocked with a full complement of quality tools," said Anthony.
"I am very happy with Mortgage Choice and I am especially grateful to Emma at Mortgage Choice Nowra, who went the extra mile to help me complete the application forms, guide me through the home loan process and ensure I secured the finance I needed to buy a place of my own," said Mr Pryce.
At Mortgage Choice, we can help you explore your options and how you can make your home ownership goals a reality, speak to a local expert today!
You might also be interested in: