Government grants by state
Article Updated 12 April 2021
Hurry in! Some first home buyer incentives are set to change soon.
A financial helping hand can help you get into your first home sooner - but don't delay!
Contact your local Mortgage Broker today to find out what you could be eligible for before it's too late
Savings and a new home? Yes please! Here is a state by state breakdown of Government grants and incentives, which could help you save on the purchase of your first home.
Buying a property is one of the biggest financial commitments you'll make. It's important to remember, expert advice matters, your local Mortgage Choice broker is there to help provide you with the information you need to guide you along your journey and make better decisions.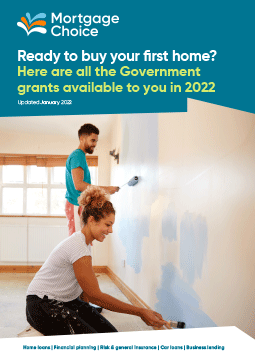 First home buyer 2022 grants guide
If you're looking at buying your first home it's worth knowing what Government help is available. This guide will walk you through all the grants and schemes to help you save.
The First home Owner Grant and other state by state incentives
Can I access more than one grant or incentive? If eligible, yes!
The good news - the incentives have been designed to compliment each other. So, if eligible, you can potentially combine a few of these grants and incentives meaning you can maximise your savings!
Not only would it greatly benefit your financial situation it could just boost your chances of becoming a homeowner sooner.
Don't delay and give us a call now. Your local Mortgage Choice broker can let you know what's available to you, and get the ball rolling so you can get you into your first home sooner.
Customer success stories to inspire you
---
1 https://www.mortgagechoice.com.au/blog/first-home-buyers/2020/07/stamp-duty-scrapped-for-eligible-nsw-first-home-buyers/
Join our newsletter to stay connected