As the old saying goes, 'home is where the heart is' and now that you own one, you can create a space that you will enjoy and love.
You may not think you can do very much, especially if you spent much of your savings on the deposit and the various costs associated with buying a home.
Whether you own an apartment or a house, there are many ways to enhance your abode to suit your budget and preferences.
1. Add a fresh coat of paint
Repainting the walls can make quite a difference to the look and feel of the interiors while also being cost-effective. In some cases, this may be all that you need to do to freshen up your home. Spend some time researching colours and take into consideration the amount of light a room receives, as well as its direction, purpose and shape. For example, a dark room that does not get much sun, might not suit being painted all white as it can look grey and bland. Instead, you can opt for darker colours.
2. Go second-hand and use what you already own
Your furniture and accessories don't have to be brand new. Visit op shops, garage sales or online marketplaces to find items that you can nab for a low price or even for free. Be smart with what you purchase and pick things that will add character and are in good working condition. If you already have pieces, don't throw them away, but see if they can be repurposed for your home.
3. Fill your home with items you love
An easy way to personalise your home is to decorate it with items that you love such as photographs, books and cards. This is a great way to fill shelves, cabinets or empty walls. Surrounding yourself with things that you have an emotional connection with will make your home warm and inviting.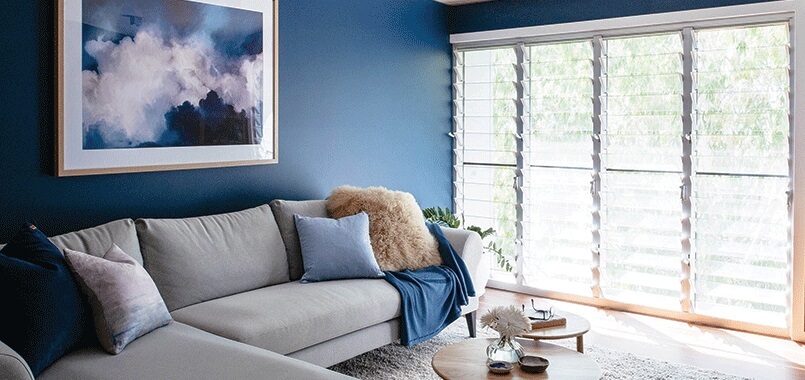 4. Add greenery
Plants are ideal for decorating the interiors of your home and they are helpful in that they assist in purifying the air. You should pick plants that are suited to indoor living and are positioned in a spot with enough natural light. Plants that do well inside include the fiddle leaf fig trees, lucky bamboos and calatheas. Succulents and cacti are great for those who want something less demanding.
5. Get creative with furnishings
The addition of certain items can make your small living spaces look larger or create distinct living spaces in an open-plan layout. A sofa can separate the lounge area from the dining spaces. Mirrors aren't just decorative objects, but they create the illusion of more space and can enhance light. Adding a rug to a room can make it colourful and cosy, while also protecting your floors.

When it comes to decorating your home, don't be afraid to think outside the square. Take your time, look at other homes for inspiration and have fun.
If you are looking to take that next step to buy your first home, contact your local Mortgage Choice broker today.