Now let's make it happen:
Let there be light (candle light)
A fireplace would be great but you see, I don't have one and nor can I fit one in my apartment. So 'get a fireplace installed' isn't an easy or inexpensive way to enjoy this winter. But, who says you need one anyway? Candles do just the trick. Add a grouping of candles as a centrepiece on your dining room table or in the living room. Not only can it provide enough light but add the kind of ambiance you might be looking for.
Lights on strings
Now, I have no idea what it is about string lights and the vibe they're able to achieve, but it's exactly what I'm after when decorating for winter. Anything from small fairy lights to oversized exposed bulbs strung either throughout your garden, living area or bedroom, can provide a cosy and welcoming feeling.
A good note is to use warm coloured light bulbs as well, it adds to the aesthetic and warmth of the room.
Add green things
Plants! It may seem like something you'd do in summer or spring, but how wrong would you be if you dismissed the idea of some greenery in the colder months. Adding them throughout your home gives a lived in feel as well as the splash of colour you might be missing.
Don't forget, there are beautiful, natural looking fake plants out there as well – so there's no excuse to not try it.
Green things in glass bowls
The technical word is 'terrarium' and they're just the thing for you if the thought of adding plants throughout your home isn't appealing. Building your own terrarium is not only a winter certified activity, but also adds a bit of brightness to the room. Again, use real or fake plants!
Add layers
Just like you dress yourself in layers – not only for warmth, but to also look incredibly stylish during the cooler months – you can do exactly the same to your home. Give it a bit of love, throw a thick textured throw blanket on your lounge, add a rug to take away from the chill of the tiles or floorboards and you've just given the place an extra warm feature. Add a few fluffy or textured cushions and you're done. You've layered up your place and given it some focal points, all which scream 'I'm warm and aesthetically pleasing'.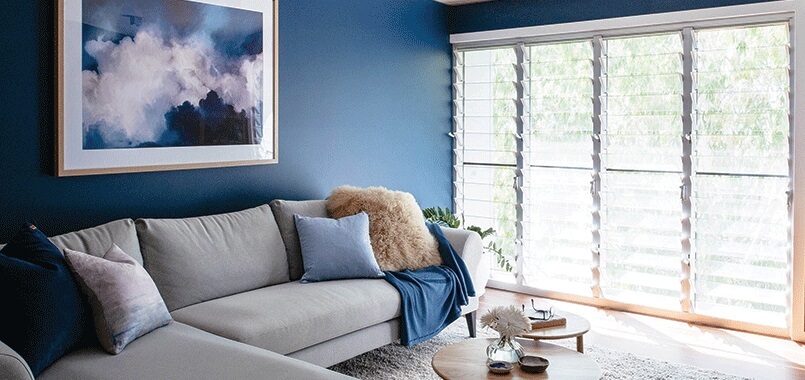 Give the air some love
Now we've got a few physical additions in your space, it's time to bring it all together with tying in a nice wintery scent. What's a wintery scent? I think of vanilla, chai or coffee – but heck, it doesn't matter what scent you go for. It's about pleasing all of your senses!
Essential oils not only make your home smell incredible, but can also provide health benefits.
How does a few winter appropriate activities sound?
Bake yourself a treat
Baking is one of those activities that you can completely forget about what the weather is up to outside. Whether you're baking from scratch or a box, it's a fun activity to get your family and friends involved with. Best part is, the chef gets to lick the wooden spoon when you're done.
Get gaming
I don't mean on your computer or phone either. I'm speaking from personal experience here because I most likely had the same eye-roll response to this suggestion as you're currently going through, but I'm talking about games and puzzles. There are really fun games around that could bring together (or tear apart) your family and friends and it's worth giving them a go.
A dark game for a dark season
Who's heard of Cards Against Humanity? If you have, then you know exactly what I mean when I say that it really brings out the worst in people (in the best way). Discover how dark the season can get when you give this game a go.
Learn (or make up) new words
It's so worth giving Scrabble another go. Having dusted off this game last winter myself, it gets better the older you get. It's even better when you start making up new rules too. Do whatever you need to do to get those triple word scores, we have your back.
A puzzling season
Puzzles, they seem like something that was invented before there was electricity (this might be true, I have no idea). But, just because we have running water, electricity and access to handheld devices that connect to the internet, doesn't mean you should disregard the jigsaw puzzle.
Whatever your ideal winter looks like, make sure it's a cosy one. Create the ambiance you've been seeking and spend some quality time with your family and friends this winter.