Updated 18 May 2021
With interest rates at their lowest ever, now may be an ideal time to begin investing in real estate. Recent figures from Core Logic in April 2021, has also shown that national property prices have grown at a rapid pace of 6.8% over the past 3 months. With this increase in property prices combined with the fact that the low interest rates are expected to stay for a prolonged period2, investing in property is becoming an increasingly attractive opportunity. We can see this beginning to take place as investment lending has increased 54.3% over the year as of March 20213.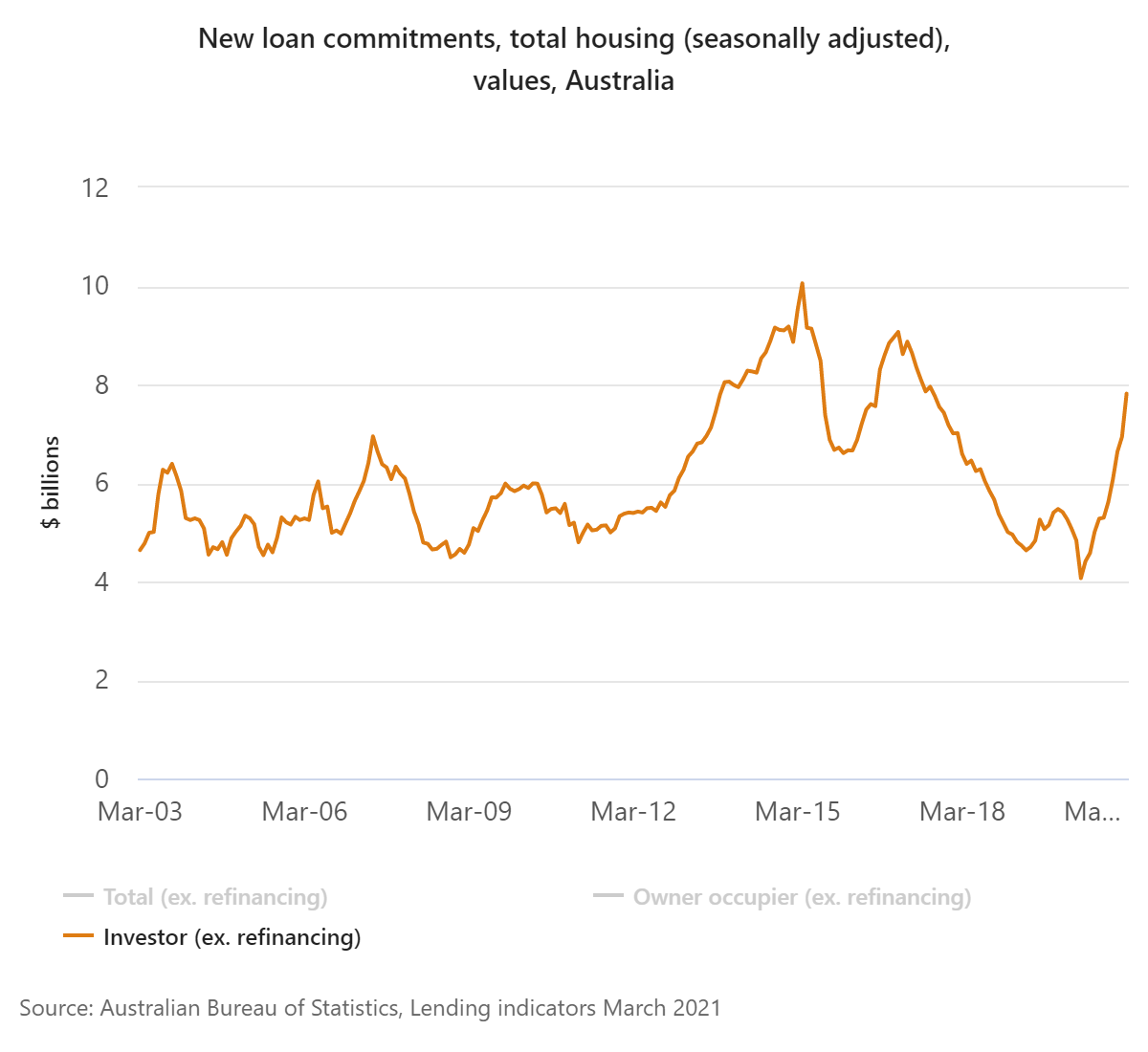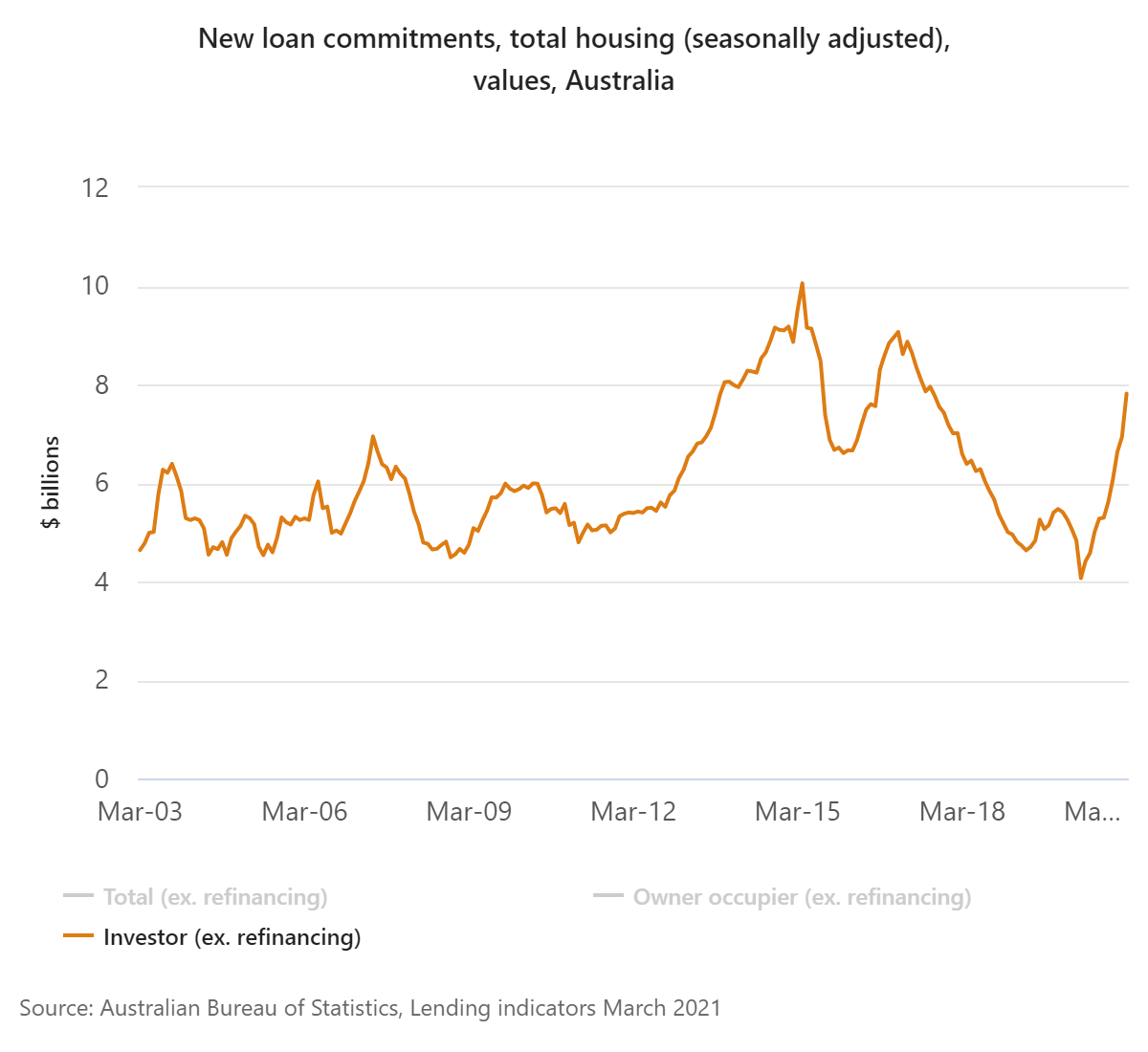 As the above graph4 illustrates that after a fall in investment lending over the past few years, since reaching its lowest point in May 2020, the investor market is beginning to rise. So if you're looking to get your foot in the door and start investing, here are some things to consider to make sure you're ready.
Step #1 Establish goals and create a plan
If you're a beginner and want to get started with investing in real estate, to give yourself the best chance of success it is essential to outline your goals and create a plan. Investing in a rental property is a substantial financial commitment and the best results will usually come to landlords who take the time to get good advice and plan carefully before investing.