We'd all like to sell in a boom when property prices are soaring and buyers are beating a path to 'Open Home' inspections.
But there can be advantages to selling in a softer market.
As an upgrader it can mean paying far less for your next home. The trick lies in knowing how to get top dollar for your current property.
The upside of selling in a softer market
To understand the potential pluses of selling in a quieter market, let's use a hypothetical example.
We'll say that Bill and Sue want to sell their $600,000 home and upgrade to a $900,000 property. Their changeover value will be $300,000.
If the market drops 10%, the couple may only secure a price of $540,000 for their home. However, the market value of their new place will also drop by 10% to $810,000. This means the couple's changeover value will now be $270,000, saving them $30,000.
The upshot is that a cooler market could mean pocketing valuable savings when you upgrade.
Nonetheless, it's still important to maximise the sale proceeds on your current home. And five steps can help you do just that.
1. Know your local market
Even if you live in a major city don't assume market conditions in your patch will reflect what's happening on the broader scene. There are often markets within markets. Some suburbs can still enjoy rising values even when the overall market trend is a downswing in prices.
To stay on top of how the market is performing in your area, ask your local Mortgage Choice broker about a variety of free property market reports.
Or check out Mortgage Choice's online property guide to understand the current market value of your home. It can provides a useful starting point for your home pricing strategy.
2. Enlist the help of an expert agent
A softer market makes it especially important to be picky about the real estate agent you list with.
Don't opt for Uncle Bill who just got his real estate licence or an agent who's a friend of a friend. Invest time speaking with different agents. Ideally look for an agent with experience selling your type of home – one who can offer genuine insights and recommend a sensible marketing strategy to successfully sell your home.
Look for agents with runs on the board too. That means those with 'Sold' stickers on their For Sale signs.
Ask about the agent's selling commission too. It usually ranges from 2-3% of the final sale price but don't be afraid to negotiate. The less you pay in commission, the more you have to spend on your next home.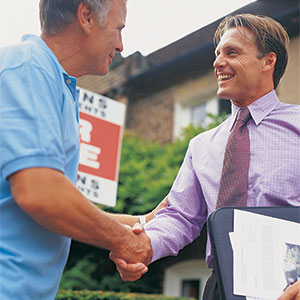 3. Be willing to price it right
It's easy to overestimate the value of your home, especially if you've spent long hours renovating or improving the place. But listen to your agent's advice when it comes to pricing your home for sale.
While you don't want to short change yourself by going too low, setting an inflated price and refusing to budge on it, can see buyers walk away.
Worse still, if your home languishes on the market for a long period, buyers can start to wonder if there's something wrong with the property.
The key is not to get emotionally caught up on a particular price. Look around to see what similar homes in your area are selling for, and set a minimum benchmark that you'll accept if a buyer wants to negotiate.
4. Give your home curb appeal
In a cooler market your home really needs to stand out from the pack. A solid weekend's work may be all it takes to spruce the place up. But it needs to have the wow factor from the street. First impressions count, and a lacklustre exterior with broken fences, paint-chipped window panes and a tired front entrance will do little to entice buyers inside.
Be prepared to clean and declutter the interior also, even if it means packing items into storage for a while.
Professional home staging is an option a growing number of home sellers are embracing, and while it's an additional cost, staging could provide an uptick in your home's selling price. Your agent should be able to advise on whether home staging is a good option for your place or if a few cosmetic renovations such as repainting the interior, are a worthwhile investment before listing your home for sale.
5. Understand how much it really costs to sell a home
When it comes to setting a realistic market price, it's worth knowing the overall costs of selling your home.
Along with your agent's selling commission and marketing expenses such as professional photography, you need to budget for legal fees. You'll need a professionally drawn up contract of sale before you can list the property.
The cost of any repairs, improvements or home staging may also need to be factored in. You may also be liable for council rates or strata levies (if you have an apartment or townhouse) up to the point the sale settles and your home is handed over to the new owner. If your home is insured, you may be able to claim a refund on part of the annual premium – or the balance can be transferred to your new property.
Think about how you will handle your home loan too. Selling up and moving can be an ideal time to review your home loan. It may be that refinancing to a new loan or lender lets you enjoy valuable savings through a lower rate or more flexible loan features.
That's why it's such a good idea to give your local Mortgage Choice broker a call when you're planning to sell – they can work out the best loan options for you.