Ask yourself, who would you turn to for advice when considering which home loan or lender is right for you. It would want to be someone trustworthy and accredited to give such advice. Someone that will have your WISH LIST at top of mind. I meet all these criteria and will be happy to assist you.
Talking to me is like talking with over 20 Bank Managers at once. I am the only person you need to talk to about your home loan. No need to go bank to bank or spend hours on the internet. Tell me your story once and provide me with the necessary supporting documents to prove your situation and leave your loan requirements in my experienced hands. However, you need to tell me everything, the good and the bad (if there are any defaults or past problems with repayments etc).
MY SERVICE PROMISE
No Cost to you: I work for YOU, but the lender pays me, great isn't it, and as a mortgage choice broker we get paid the same commission regardless of which home loan you choose, as long as it's a residential home loan with one of over 20 lenders on our panel. This ensures we're focused on the right outcome for you.
Choice of Lenders. I will search my panel of lenders to find at least 2-3 lenders with whom you qualify to lodge an application, then outline each product, rate, explain benefit and costs then lodge the application with the lender YOU select.
Keep you Updated. Once lodged, I will diligently track the progress of your application, update you on the progress by text, email or phone every 2-3 days.
After Settlement Service: I will assist with any loan product issues, increases or future purchases including re finance. Our relationship does not end with the settlement of your first loan. You now have your own personal broker for as long as you want me to assist you.
Confidentiality Assured: All information you supply to me is held in the strictest confidence and is handled in line with Mortgage Choice Privacy Policy. When you refer a friend or family to me they will never find out details of your loan.
Accredited Mortgage Broker with Mortgage Choice, Australia's leading Mortgage Broker. A member of national broker's body MFAA, Banking and Financial services Ombudsman scheme. This is the protection you deserve.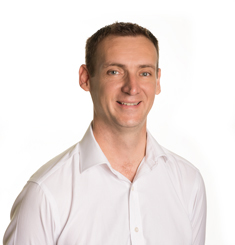 Bob Korver
Bob purchased this business with the view of providing outstanding levels of service and honesty. Bob has held a position with one of the "big four" for over 15 years and has held positions including Corporate and Commercial Lender manage before deciding he would prefer to becoming an accredited Mortgage Broker and use his skills to help people like you. Bob has achieved professional qualifications in the finance field, including:
- Diploma of Finance and Mortgage Broking Management (Dip. FMBM)
- Certificate IV in Financial Services (Finance/Mortgage Broking)
Bob currently looks after all maner of enquiries including Business Lending, Commercial Property Finance, Equipment Finance, Car Loans, Personal Loans and Home Loans (Mortgages).