Your local Mortgage Brokers in Eltham, Templestowe, Doncaster & wider Melbourne
Your home loan is one of the biggest financial decisions you'll make, so it's important to get it right. The Mortgage Choice team in Eltham will do all the research for you from our panel of over 30 banks & lenders and give you the expert advice you need to make a great choice.
Eltham
5.0 (18+ total reviews)
Aggregated from:







Call Us

Mortgage Choice Eltham

Office - 03 9432 5484
Open Hours

Mortgage Choice Eltham

Monday - Friday: 9:00am - 5:00pm


After hours by appointment

Free Appointment
Address
Unit 7, 739A Main Road
ELTHAM,

VIC

3095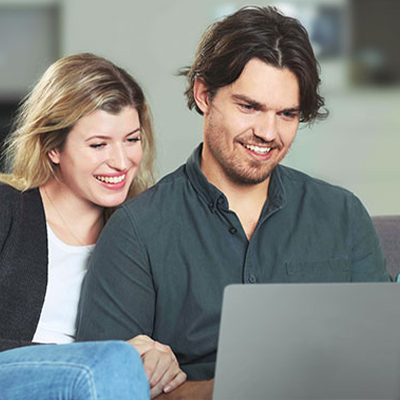 Latest home loan interest rates
Helping you make a great choice with your home loan
As your household's biggest bill, it's important to get your home loan right. Our team will do the research and shopping around for you from our panel of over 35 of Australia's best lenders and thousands of home loan options. Our free home loan service can save you time and money, while our years of experience gives you the confidence that your loan matches both your budget and your next property purchase.
We do all the research for you from over 30 lenders.
We do all the legwork and paperwork to make it easy.
We will talk you through the fees & possible repayments.
We liaise with the bank on your behalf, so you don't have to.
We are with you all the way to settlement & beyond.
We inform, we don't sell
Our team's goal is to make the home loan process and easy and stress-free as possible for you. That means you need to be confident that we have your best interests at heart. We pride ourselves on helping customers navigate the home loan process confidently and laying out your options in language you can understand.

We don't have ties to any banks or lenders, and are focused on the outcome that's best for you. Our team will talk you through how the features and structure of each loan option will affect your finances in the long term.  
Our service is free
As a Mortgage Broker in Australia, our home loan service is free of charge. It means you have access to the expertise and knowledge our team have built over years - without having to worry about the cost. We think it levels the playing field, and gives you access to a great home loan outcome. 
Access personalised home loan advice with the Mortgage Choice team in Eltham. Book a phone, zoom or in-person chat with our mobile team.
What our customers say about our team
"I would like to thank Brendan and the team for great service assisting us with our property purchase. Brendan worked hard to get the solution we were looking for and was always available and responsive." [Michael, Eltham]  
" Brendan never gave up on me even when I told him that I have had enough dealing with banks. He was confident from day one that he would get me across the line, and to his credit, he did! A true professional who worked hard and fought hard on my behalf. I would like to thank Brendan from the bottom of my heart for making the refinance go through. Without his help and support I don't think it would have become a reality." [John, Montmorency] 
"We came to Brendan & Michelle with a very complex request and we were already on a time restraint to get our loan approved. They knew exactly how to take care of our situation and explained everything to us in great detail to make sure we knew what was happening at each stage." [Rhiannah, Greensborough] 
Read more reviews for our team
The right home loan for your needs
Our mission is to find the right home loan for your individual needs and to always have your best interests at heart. Plain and simple. Which is why we have such a wide range of lenders to choose from. We can search through hundreds of products to find something tailored to your situation. ~
Client reviews
A big thanks for Brendan, Tanya and the team at Mortgage choice Eltham.
As usual Brendan delivered on his promise of getting me the best deal possible. I have dealt with Brendan on a previous occasion where refinancing my home loan was a big challenge due to numerous issues but Brendan worked hard to secure a great deal with the bank for me.
As from my personal experience with dealing with Brendan if... read more
Selling the family home is an emotional and stressful experience, and when you're buying property you want a numbers wizard in your corner. Brendan has been doing this forever and knows it like the back of his hand. When you're at an inspection trying to work out what you can manage, having Brendan's friendly expertise on the other end of the phone makes it all so easy. The cheerful helpful support of... read more
Brendan has a talent for breaking down the home-buying process into very digestible pieces. He made things very simple
I went with Mortgage Choice earlier this year to help purchase my first property. Great service, always willing to answer questions and there were a lot of them.
Brendan, Tanya and the team at the Eltham office are beyond just professional, outstanding, ethical, knowledgeable, kind, patient, empathetic, understanding and true to their word. They know the market 100, their advice is trustworthy, safe and reliable. They truly care for their customers, they follow through with what they promise and if what they suggest is not right for you, they don't stop till... read more
Brendan Moon from Mortgage Choice in Eltham helped me refinance my loans recently, and I am extremely impressed with his services. Brendan was very professional, knowledgeable, and always available to answer any questions or concerns I had throughout the process.

From the beginning, Brendan took the time to understand my financial situation and goals to determine the best course of action for me. He... read more
Using Mortgage Choice to find a loan that would suit our needs was an easy, stress free process. Dwayne and Sharon were both a pleasure to work with - attentive, clear with directions and advice, and prompt to communicate with us. Our application was processed quickly and efficiently. We would thoroughly recommend using their service.
I would like to thank Brendan and the team for great service assisting us with our property purchase. Brendan worked hard to get the solution we were looking for and was always available and responsive.
Brendan Moon was fantastic in assisting us to refinance our loan. He kept us updated constantly and was available any time of the day to answer questions. Every detail was extremely informative and nothing was too hard. Highly recommend Brendan as he is totally on the ball and has a wonderful manner about him!
The team at Mortgage Choice Eltham and in particular Brendan were nothing but amazing. Brendan answered all questions and concerns throughout the property buying process and was there until settlement date. We wanted someone who would be open and honest and Brendan is all that - down to earth and willing to tell you exactly how it is. I cannot speak more highly of the team 3333
Refinancing guide
Considering refinancing? Our guide explains the reasons, costs and steps involved in refinancing your home loan.