Your local Mortgage Brokers & Home Loan Experts in Eltham & surrounds
Your home loan is one of the biggest financial decisions you'll make, so it's important to get it right. The Mortgage Choice team in Eltham will do all the research for you from our panel of over 25 banks & lenders and give you the expert advice you need to make a great choice.
Call Us
Office - 0428 152 227
Fax - 03 9432 5845
Open Hours

Monday - Friday: 9:00am - 5:00pm


After hours by appointment
Mobile Broker
Based in Eltham, we service customers Australia-wide via phone, video & in person.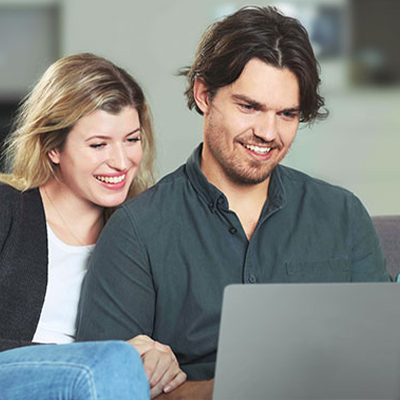 Latest home loan interest rates
Helping you make a great choice with your home loan
As your household's biggest bill, it's important to get your home loan right. Our team will do the research and shopping around for you from our panel of over 25 of Australia's best lenders and thousands of home loan options. Our free home loan service can save you time and money, while our years of experience gives you the confidence that your loan matches both your budget and your next property purchase.
We do all the research for you
We do all the legwork and paperwork
We will talk you through the fees & possible repayments
We will apply for any grants or incentives available
We liaise with the bank on your behalf
We are with you all the way to settlement & beyond
We inform, we don't sell
Our team's goal is to make the home loan process and easy and stress-free as possible for you. That means you need to be confident that we have your best interests at heart! We pride ourselves on helping customers navigate the home loan process confidently and laying out your options in language you can understand.
We want to be your source of information, and it's important to remember, we work for you! We don't have ties to any banks or lenders, and are focused on the outcome that's best for you. Our team will talk you through how the features and structure of each loan option will affect your finances in the long term.
Our service is free
As a Mortgage Broker in Australia, our home loan service is free of charge. It means you have access to the expertise and knowledge our team have built over years - without having to worry about the cost. We think it levels the playing field, and gives you access to a great home loan outcome.
Access personalised home loan advice with the Mortgage Choice team in Eltham. Book a phone, zoom or in-person chat with our mobile team.
What our customers say about our team
"I would like to thank Brendan and the team for great service assisting us with our property purchase. Brendan worked hard to get the solution we were looking for and was always available and responsive." [Michael, Eltham]
" Brendan never gave up on me even when I told him that I have had enough dealing with banks. He was confident from day one that he would get me across the line, and to his credit, he did! A true professional who worked hard and fought hard on my behalf. I would like to thank Brendan from the bottom of my heart for making the refinance go through. Without his help and support I don't think it would have become a reality." [John, Montmorency]
"We came to Brendan & Michelle with a very complex request and we were already on a time restraint to get our loan approved. They knew exactly how to take care of our situation and explained everything to us in great detail to make sure we knew what was happening at each stage." [Rhiannah, Greensborough]
Read more reviews for our team
The right home loan for your needs
Our mission is to find the right home loan for your individual needs and to always have your best interests at heart. Plain and simple. Which is why we have such a wide range of lenders to choose from. We can search through hundreds of products to find something tailored to your situation. ~
Refinancing guide
Considering refinancing? Our guide explains the reasons, costs and steps involved in refinancing your home loan.
Help me
calculate