Mortgage Choice Brett McNeill servicing Googong, Jerrabomberra, Queanbeyan & surrounds
Buying a property is an exciting goal, but we know how much the wrong home loan can cost you. That's why our team in Googong are so passionate about what we do! We provide clients with tailored home loan advice, doing all the hard work and research to find a loan that will support your property purchase and future plans.

Call Us

Mortgage Choice Googong

Mobile - 0484 297 810
Office - 0484 297 810
Open Hours

Mortgage Choice Googong

We understand that everyone is busy and can't always be available during the 9-5, therefore we have no operating hours. You can always get a hold of us 24/7.

Free Appointment
Mobile Broker
We service all of Australia. With options like Zoom and Google Meet, life has become alot easier.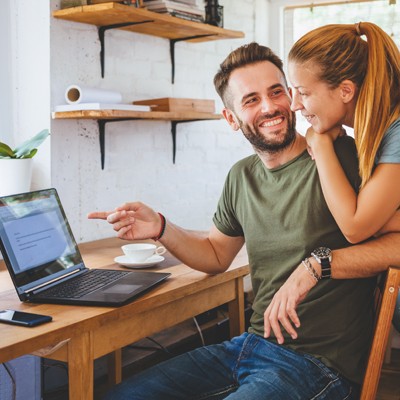 Latest home loan interest rates
Expert, tailored advice on your home loan
Buying property is a big decision - it's probably one of the biggest purchases you will make in your life. As your local Mortgage Brokers in Googong, we are passionate about providing clear, tailored advice about your home loan. 
We tailor our advice to you
Every individual has different financial circumstances, and what works for one person may not work for another. Our brokers take a holistic approach, considering factors such as your income, expenses, credit history, and long-term goals to tailor a solution that suits you best. We strive to find a home loan that not only fits your current situation but also supports your future plans.
Your needs and goals come first
As your local Googong Mortgage Brokers, we have over 35 lender partners on our panel. It means that we're searching for the home loan that's right for you - your needs and your goals - with no hidden agendas. We use the competition between the banks to your advantage.
We do the hard work for you
It's important to us that we make the process as easy as possible for you. That's why do all the research, paperwork and follow-up, all while keeping you updated along the way. We value your time and your trust in us.
Our home loan service is free
As Mortgage Brokers in Australia, we don't charge for our home loan service. We are paid by the lender you choose once your loan settles. We love being able to offer our service to anyone and everyone looking for tailored advice on their home loan.
We're here when you're ready
When you're ready to get started, our Mortgage Broker Googong team are here to talk you through your options. We can come to you throughout Googong, Jerrabomberra, Queanbeyan and surrounds, or we can chat via phone or video. 
Call Brett McNeill on 0484 297 810 or book an appointment below.
We can help you with:
Business lending
Car loans
With Mortgage Choice, you're never a loan
What you could achieve with refinancing
How much deposit do I need?
The right home loan for your needs
Our mission is to find the right home loan for your individual needs and to always have your best interests at heart. Plain and simple. Which is why we have such a wide range of lenders to choose from. We can search through hundreds of products to find something tailored to your situation. ~
First home buyer's guide
Purchasing your first property can be an overwhelming process and there may be steps you are unsure or unaware aware of. This guide will walk you through all of the steps involved in the buying process.